Moving from Dynamics NAV to Business Central: Why and How?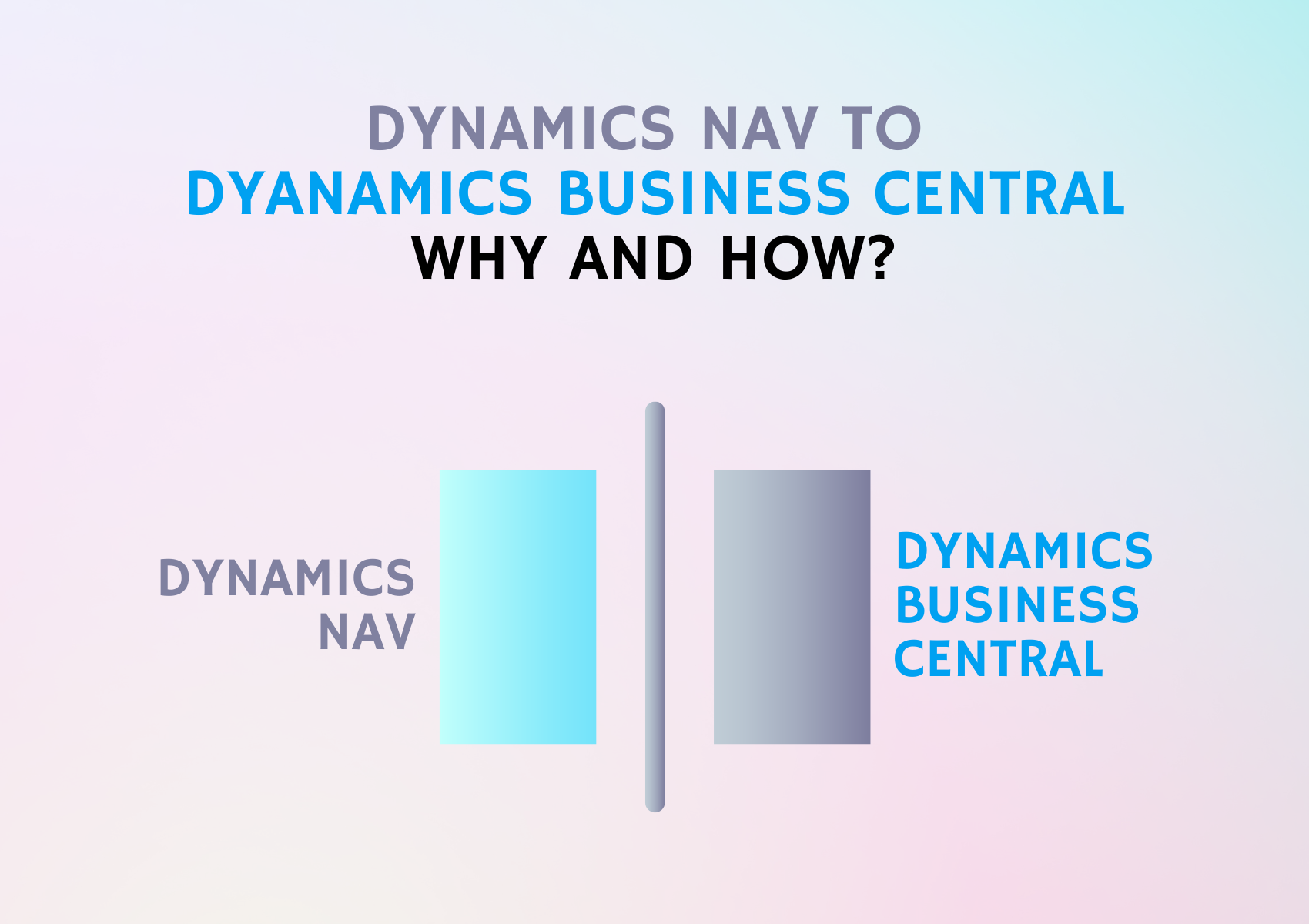 Regardless of the type or size of business, IT leaders around the world are replacing on-premise legacy systems with flexible, cost-effective, and scalable cloud solutions.
Dynamics Business Central is Microsoft's newest cloud-based ERP solution, utilizing the full capability of Dynamics NAV in the Cloud.
If your company has outgrown its current accounting software or is utilizing a legacy ERP system, such as Dynamics NAV, upgrading to Business Central is a perfect choice since it allows you to better understand the business, make intelligent decisions, and grow your company.
The amazing thing about Business Central is that it allows your company to leverage the power of the Cloud, allowing you to run your overall operations from a single solution.
Businesses that upgrade from Dynamic NAV to Business Central reap various benefits, including lower IT costs, improved data security, and faster innovation.
Why upgrading to Dynamics Business Central is the Best Option?
Here are some recent statistics and trends to help you better understand cloud adoption as well as why you should consider an upgrade to Business Central:
According to a recent Gartner study, 95% of data workloads would be hosted on the Cloud by 2025, up from 30% in 2021.
According to a recent Markets and Markets study, cloud adoption will grow at a compound annual growth rate (CAGR) of 16.3% between 2022 and 2026.
According to a BCG report, switching to the Cloud can save firms 15-40% (or more) on infrastructure costs.
Here are a few more benefits that Microsoft Dynamics Business Central can provide for your company:
Increased Productivity and Teamwork
Business Central works seamlessly with Microsoft 365 (previously Office 365), allowing you to increase productivity and collaboration.
Scalability
Business Central is a low-code customizable solution that is scalable as your company grows. You can save money by minimizing the number of licenses you have as you go.
Improve Decision-making
Using AI, you can acquire valuable insights into your data, such as possible opportunities or patterns, allowing you to make the correct decisions at the right time.
Enhanced Security
Microsoft Dynamics Business Central offers more comprehensive security than on-premise ERP solutions. Migrating to robust cloud solutions like Business Central simplifies the process of identifying and locating organizational data- who has access to it and how the business uses that data.
Cost-effectiveness
Upgrading to Business Central can drastically lower your business's operating costs. This comprises labor, administrative support, deployment equipment, and warehousing space.
According to a recent report, organizations that moved to the Cloud were able to cut their TCO by an average of 10.25%.
A Cutting-Edge Platform
Since Dynamics Business Central has a similar look and feel to other Microsoft applications, customers will save time and money on training.
Steps for upgrading to Dynamics Business Central
With several years of Microsoft Dynamics implementation and solution experience, we help enterprises get the most out of their IT investments. During the upgrade, we employ the following processes to help you make a seamless transition:
Assess your current Dynamics NAV solution
Test/ Migration
Training and testing
Initiating the Upgrade
Ongoing support to your business
Conclusion
If you are using Dynamics NAV, you should consider upgrading to Microsoft Dynamics Business Central as soon as possible. Business Central offers many great features, such as cutting-edge functionality and accessibility, which make it a better choice overall.
Technology should support your success, not stand in the way. Drop us a line if you want to accelerate your business transformation and maximize your revenue.