Exploring Microsoft Dynamics 365 Business Central Release Wave 2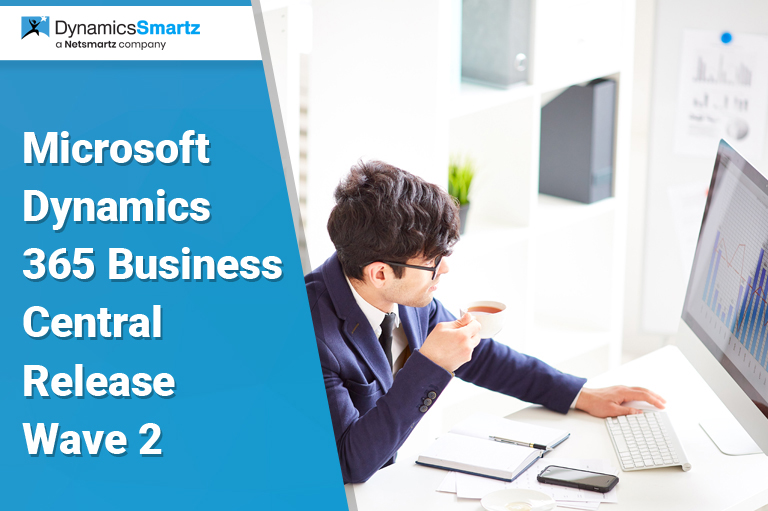 Last month, Microsoft released Wave 2 for Dynamics 365 Business Central 2020 and has rolled out some highly innovative features and solutions for its users.
The release Wave 2 has been launched to extend its existing services to meet the needs of the customers with better performance, improved storage, and enhanced geographic expansion. On top of this, some additional features include support for Group VAT, deeper integration on Microsoft Teams, and many other customer-requested features.
Seamless Service
With the recent update, Microsoft has delivered excellence in performance, consistency, and support. It has even improved the already existing accessibility with improved support on preserving data and resizing pages.
Also, the updated version brings better command on service security. Wave 2 allows partners to have telemetry visibility using the Azure insights which have also made it more convenient to work on conflict management. This will also make it easier for users to work on synchronization using common data service on Dynamics 365 Business Central.
Productivity
The 2020 release of Dynamics 365 Business Central has managed to retain and continue the productivity support with enhancement made for modern clients as well as other requested features such as reports preview or a dedicated command to change the assigned printer before a report is printed.
Microsoft Power Platform integration
The release also offers further improvements in with Microsoft Power Platform, adding to existing connectors and virtual entities.
Modern Development Tools
Progressing towards the concept of visual studio code, Dynamics 365 Business Central release Wave 2 has offered even better productivity for the developers.
Better with Office 365
With integration to Microsoft teams, it now allows teams to collaborate and have quicker decisions based on business data for every team channel.
The release of Wave 2 launched in 2020 has opened geographical boundaries. This time it has offered on boarding features for Brazil, Ireland, and Lithuania for Business Central release of Wave 2.
Customer-Requested Features
With the recent release of Microsoft Dynamics 365 Business Central, you can now work on customer enhancement requests in an improved manner. The advanced features introduced with the product ideas portal now even offer email setup options for an enhanced user experience.
Customer Migration
The recent wave 2 update now offers a better and improved journey for Dynamics customers who need to have the best of Business Central online. Users can easily migrate from Dynamics GP and Dynamics NAV. Also, users can now quickly work on the selective tasks such as migration of Dynamics GP customers and vendors, which include enhanced migration of Dynamics GP chart of account setups.
All in all, the enhancements made with the Business Central Release Wave 2 are designed to improve the process of migration from various versions of Dynamics on-prem solutions. It not only has the capacity to activate partners who can bring vertical solutions to Business Central online but can also accelerate the customer reach for Dynamics 365.
And when you are delivered a completely new and improved service experience with extended support and end-user productivity, there is nothing better you can do for a improved customer and partner experience.
Curious to learn about the Business Central Release Wave 2 that how you can use it for your business benefits? Our experts at DynamicsSmartz can help you explore the details. Plan a consultation call today!