Directions 4 Partners EMEA 2021 (Day1): Key Highlights from the Biggest Partner Event of the Year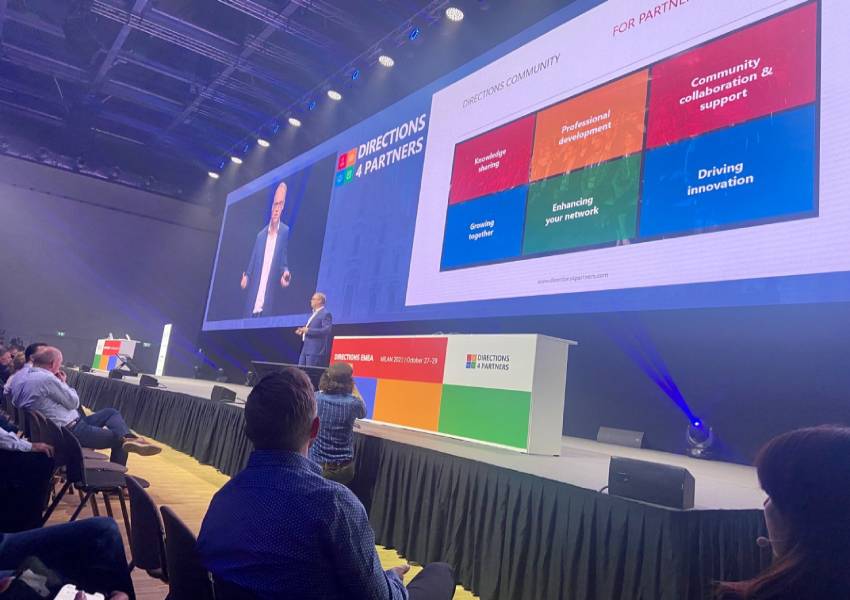 Directions 4 Partners is the biggest independent community for Microsoft Dynamics 365 ERP and CRM channel partners. They focus on small-to-midsized businesses (SMB) and it's organized by partners for partners.
This is a community where Dynamics 365 Partners can interact with other partners to grow together and learn directly from Microsoft.
Directions EMEA conference is held in Europe for Microsoft Dynamics SMB Partners, as well as Partners from other areas with a presence in this market. This is where Microsoft unveils new product releases, where business decision-makers gather and network.
It is the 'place to be' for partners who want to learn more about the latest Dynamics 365 Business Central and D365 Sales & Marketing product advancements while also strengthening their relationships with other partners, ISVs, and the Microsoft team.
The main objectives of the Directions 4 Partners Conference are to:
Create an agile Dynamics 365 Partner network to help businesses flourish.
Allow you to demonstrate your readiness for Dynamics 365 as a SaaS provider by showcasing your solutions to the Dynamics 365 partner community.
Transfer first-hand knowledge from the Microsoft R & D, Sales & Marketing, and leadership teams about Microsoft Dynamics 365 Business Central and Sales & Marketing Roadmap.
Assist partners in developing readiness for Dynamics 365 Business Central and Sales & Marketing, providing deep insight into technological and strategic developments.
Ensure streamlined enrolment in the latest developments in the CSP program.
Directions 4 Partners EMEA 2021 kicked off in Milan with 1,600 attendees from 40+ countries.
In the last two years, the number of Dynamics 365 Business Central partners has doubled and the number of customers has increased significantly.
At Directions 4 Partners EMEA 2021 speakers and attendees came together to discuss the latest developments. Some of the top industry experts and influencers that attended the event were Christian Sega, Torben Kragelund, Frank Maier, Janina Sleminova, Daya Keur, Leen Everaerts, Terri Paetz, Thorsten Heid, James Crowter, Vicky Critchley, Lotte Cordt Ihleman, and Mike Morton.
Mike Morton the general manager of Microsoft Dynamics 365 Business Central was the host. He discussed the company's roadmap and future product development goals.
When asked about the keynotes, Mark said, "We aim to deliver two action-packed keynotes that not just showcase the great progress the product has made but also align with partners on best practices/strategies to maximize the mutual reward."
Mike Morton and his team delivered an excellent keynote on Microsoft Dynamics 365 Business Central 2021. They updated us on the release of Business Central 2021 Wave 2 and reinforced a number of important points.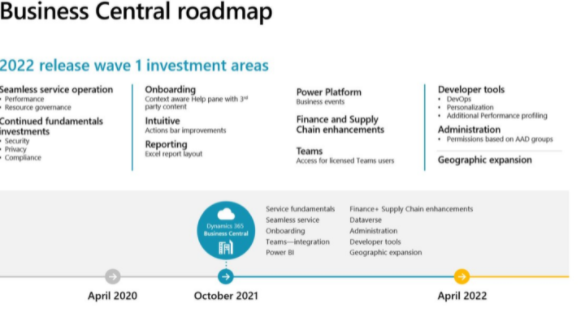 Jannik Bausager, the Principal Group Program Manager at Microsoft also discussed product upgrades and improvements.
Here are the highlights from key sessions on Day 1 of Directions 4 Partners EMEA:
Shannon Mullins on 'Top 10 Tricks for using Dynamics BC and Microsoft Teams'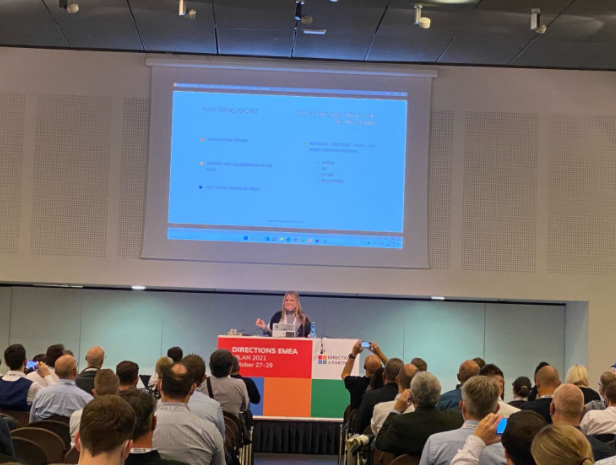 Shannon Mullins is a Microsoft MVP for Business Applications. Shannon presented 10 incredibly cool and easy automation tricks for using Microsoft Teams, Dynamics BC, and the Power Platform in her keynote. Her tips and tricks can help you take your Dynamics BC customers to a whole new level.
Mathew Batterbee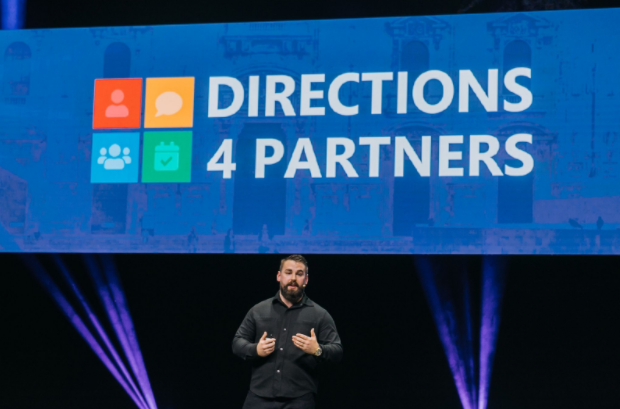 Mathew Batterbee is a former Partner Development Manager for Microsoft 365 and Dynamics 365.
In both the keynote and breakout session, Matthew shared some wonderful insights. He spoke extensively about partner enablement and the resources available to assist partners in growing quickly and getting to market faster.
He discussed how partners can use specific strategies to take advantage of the massive opportunity in Business Applications and expand their businesses. He enjoys assisting partners in building their businesses and assisting them in discovering innovative ways to save time, effort, and money while growing and developing their businesses more quickly.
Stefano Demiliani on 'Creating Serverless Enterprise Cloud Workflows for Dynamics 365 Business Central'
Stefano Demiliani is a Microsoft MVP on Business Applications (Dynamics 365 Business Central), MCT, and a Microsoft Certified Solution Developer.
Handling complicated processes and integrations in the cloud in a serverless manner is a prerequisite within a Dynamics 365 Business Central SaaS project.
In his keynote, Stefano shared tips and best practices on how to create complex serverless workflows for Dynamics 365 Business Central integrations by using different cloud technologies and covered topics like Flow, Azure Logic Apps, and different enterprise serverless workflows patterns.
Freddy Kristiansen on 'Tips and Tricks using Business Central on Docker'
Freddy Kristiansen is a Microsoft Dynamics 365 Business Central Technical Evangelist. He focuses on assisting partners in getting the most out of Business Central.
Freddy's recent focus has been on how Docker can help partners and clients with application development, automated testing, continuous integration, and continuous deployment.
In his talk, he covered a lot of ground on Docker and shared valuable tips and ideas, particularly for Dynamics Business Central on Docker.
Elena Baeva
Elena Baeva is the Vice President of the IAMCP EMEA Board and UK Chapter. She has played a fundamental role in bringing Diversity and Inclusion to the center stage in the Microsoft Partner Community.
Women in Dynamics is another power-packed event scheduled for Day 2 at the conference. Women in Dynamics is supported by Directions 4 Partners to promote diversity and inclusion within the international Dynamics community. The purpose is to raise awareness and spark change in the Microsoft Dynamics community around the world.
Guus Krabbenborg on Migrating Your NAV Customer Base- How to Sell D365 Business Central without Selling Cloud?
Guus Krabbenborg is a seasoned business trainer and consultant with a stellar reputation in the international Microsoft Dynamics community.
He spoke about 'Migrating your NAV customer base' without selling the cloud or its benefits.
According to Guss, talking about your customers' strategy, their customers' interests, and how your solutions can help them achieve their business goals is far more effective. He said you should enlighten your consumers about the level of innovation they can expect from their on-premise version.
This session about protecting and migrating your NAV customers was worth listening to.
James Crowter on 'Evolving Services for Business Central'
James Crowter is Dynamics 365 Business Central Evangelist and a Microsoft MVP.
During his session, James covered the options partners can offer to provide the fully managed service that SaaS clients expect. He talked at length about how to keep your business competitive by minimizing effort and increasing efficiency.
At DynamicsSmartz, we are keeping up with the latest developments at Directions 4 Partners EMEA 2021. While Day 1 was spectacular with a slew of new updates and power-packed sessions, we are excited to see what the next few days have in store.