Directions 4 Partners EMEA 2021 (Day 2): Key Takeaways from the Biggest Partner Event of the Year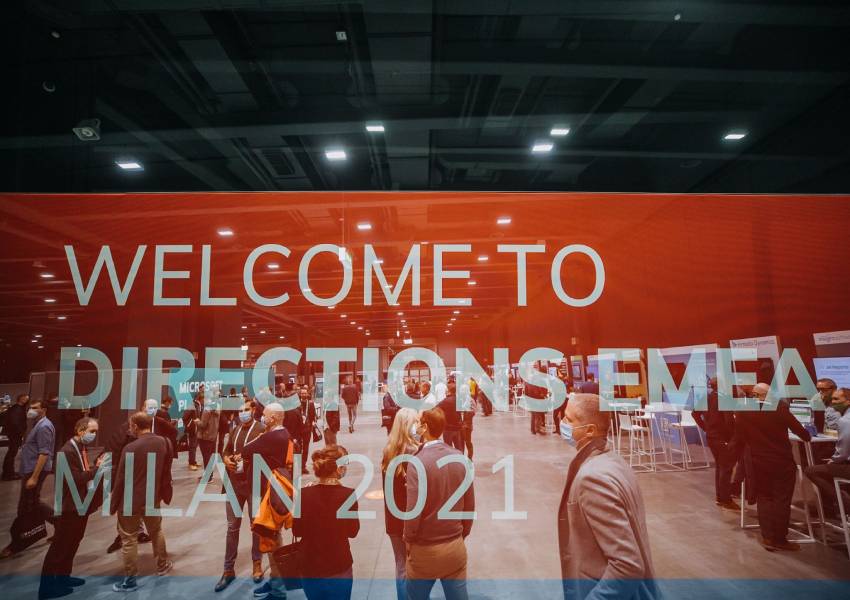 Day 1 at Directions EMEA 2021 was spectacular with over 1,600 attendees from 40+ countries.We have rounded out the key highlights from Day 1.
Here are the highlights from key sessions Day 2 of Directions 4 Partners EMEA:
Martin Karlowitsch on ' Advanced, Yet Visual Production Scheduling For Microsoft Dynamics 365 Business Central'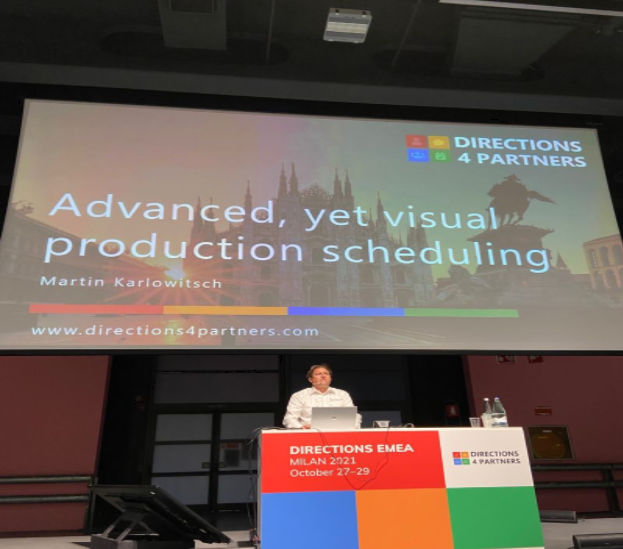 Martin is a Technical Evangelist and a Business Central Enthusiast. These days many manufacturing organizations face issues such as production planning, finite capacity scheduling, and production order sequencing.
While Business Central includes out-of-the-box functionality for shopfloor execution and mid-term material needs planning (MRP), it falls short when it comes to shorter-term operational planning and capacity scheduling. VAPS (Visual Advanced Production Scheduler), the first finite capacity scheduling extension fully integrated into Business Central, bridges this gap.
In this session, Martin shared valuable insights on how VAPS work and how it can benefit your customers with scheduling effectiveness and efficiency.
He also conducted another session on the state of Business Central and Manufacturing, posing important questions, for instance, 'How Business Central can behave like an MRP?'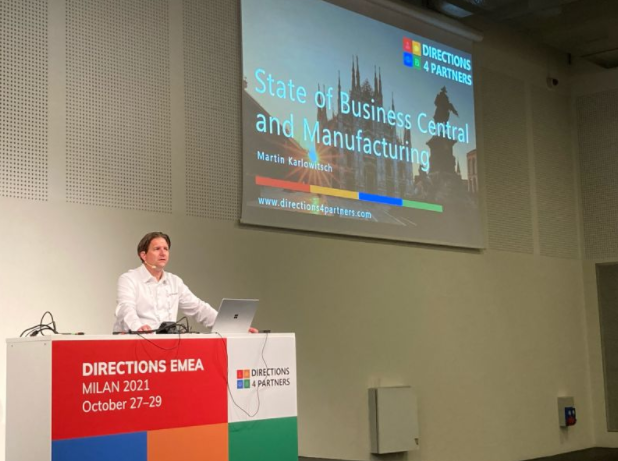 Ian Marr Westh on 'Enable Effective On-site Service With Dynamics 365 Field Service'
Ian Marr Westh is a Senior Cloud Solution Architect, Business Applications at Microsoft. He is a Dynamics 365 Customer Engagement and Power Platform Specialist.
In this session, he talked about how the latest capabilities in Dynamics 365 Field Service can help organizations create a modern and successful on-site service experience by empowering service staff, streamlining service operations, and engaging customers.
'What is New and Best Practices for Business Central Apps in AppSource'
Freddy Kristiansen is a Microsoft Dynamics 365 Business Central Evangelist. Freddy focuses on assisting partners in getting the most out of Business Central.
Peter Borring is a program manager on the Microsoft Dynamics 365 Business Central developer tools team. He is passionate about AL language, Visual Studio Code tooling, and extension management.
In the following session, Freddy and Peter discussed the latest improvements and changes to the AppSource submit process and shared recommendations for a seamless experience.
Sven Noomen on ' The Journey From a BC Partner to a Power Platform Partner'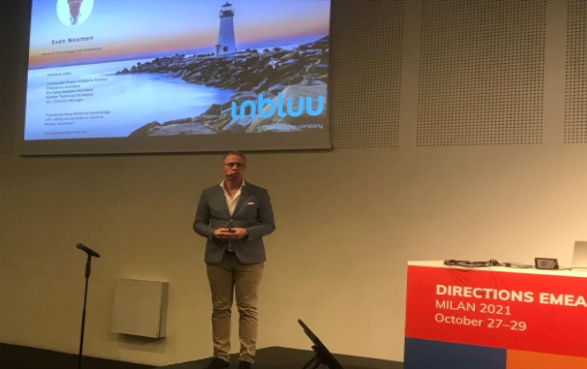 Sven Noomen is a Technical Evangelist, Keynote Speaker, Trainer, and Business Developer. He enjoys assisting customers and partners with the adoption of 'new' IT concepts and products.
In this session, he shared invaluable insights on his journey from a BC Partner to a Power Platform Partner and posed interesting questions on the need to rethink ERP systems, and how to create customizations outside Business Central.
'Business Central Cloud Migration- Let's Go Online!'
Dmitry Chadayev is a Microsoft Dynamics 365 Business Central Program Manager Lead. Dmitry's team is responsible for developing and maintaining Microsoft Azure-powered online service that is quickly growing modern, secure, resilient, and scalable.
Julia Lisovaya is also associated with Microsoft as a Senior Development Engineer.
In the following session, Dmitry and Julia shared tips and best practices on how Business Central on-premises environments can be seamlessly migrated to the cloud using cloud migration technology and licensing offerings.
Business Central and Microsoft 365 Q&A/ Townhall
On Day 2, there was also a Townhall on Business Central and Microsoft 365 where Microsoft MDCC Designers, PMs, and Engineers such as Blazej Kotelko, Evgenii Korovin, Horina Serbanescu, and Jacob Winther shared suggestions, addressed feedback and discussed current and upcoming features.
At DynamicsSmartz, we are keeping up with the latest developments at Directions 4 Partners EMEA 2021. While Day 1 and 2 were phenomenal with major updates and power-packed sessions, we are excited to see what the last day has in store. Stay Tuned!