What You Must Know Before Making Customizations In Dynamics 365 Business Central?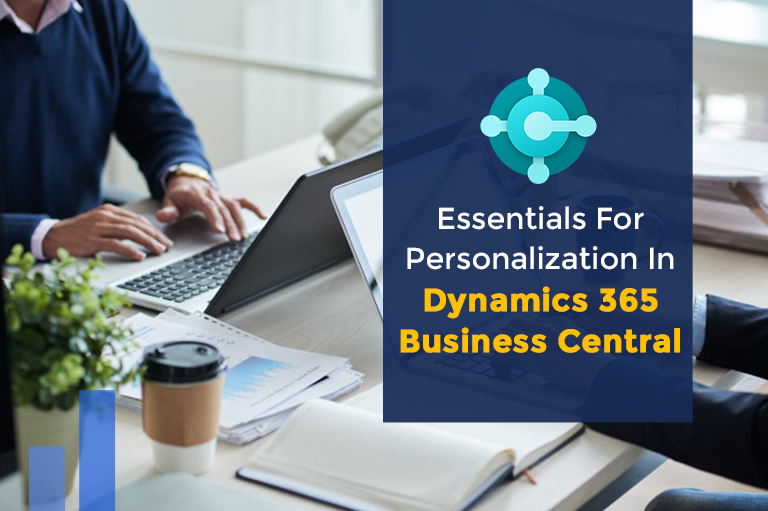 Microsoft Dynamics has always been a popular series of products. Especially for those who are business focused and need business solutions that are simple and effective. However, the most recent release of Dynamics 365 Business Central has proven to be the most popular of all the products from the Dynamics NAV series.
Now, it could be due to the advanced functionalities of the Business Central or due to how it has raised a level above the traditional C/AL modifications with smart and adaptive features such as Power BI, extensions, and ease of integration.
There are a few things to know before you plan to make customizations on Dynamics 365 Business Central.
Let's find out what they are!
Upgrading The Conventional Practices For Customization
Even if the latest releases made a switch from C/AL to improved AL-based extensions with a six-step process, the process of implementing extensions is not necessarily a small. To work on AL-based extensions still requires considerable training and knowledge before you work on any type of customizations.
Since the process may get time-consuming, most users might look into add-ons for standard features that are easy to install and remove. However, this overlaps the basic idea of working on custom code for business-specific features.
Thus, it can be considered an unusual practice to get a Dynamics 365 Business Central solution with so many add-ons extensions which in most cases are minor page and table changes. However, it must be understood that working on these minor changes may require extensive changes to the system code which might even affect the standard functioning.
There Is No Standard Path For Migration
The next point you should understand is that there is no standard path of migration that works for all. It entirely depends on your business needs, your existing solution, and what you expect with the switch. Also, it requires you to understand your business goals in the long term before you choose any specific features.
However, users who plan to switch must get familiar with the benefits that Microsoft offers with the migration. Microsoft brings five-year support to the clients while the users are allowed to retrieve their customizations and extensions one at a time on Business Central, rather than a bulk transfer.
This will allow users to have easier maintenance while cutting off the complexity which users might face during deployment. Also, clients can even get the required extensions from AppSource and ISV's to save time with customizations. Such practices can help the clients in the future to make the entire process of system upgrade based on script, adding more flexibility to the solution.
However, to enjoy the advantage of working with extensions, it is necessary for users to make a switch from Dynamics NAV to Dynamics 365 Business Central. Even the latest version of NAV 2018 does not include core logic of Business Central that can deliver ease with customizations.
Support On The Windows Client
Last but not least, if you are already working with Dynamics Business Solutions, make sure you understand that the recent release of Dynamics 365 Business Central will be the last version to support Windows Client.
Though it is all about the client's choice to make a switch between Windows and Web client, the small struggle is likely to evolve for users who made a switch to the web client. Since Windows clients are familiar with using an action bar and its icons, the new user interface may come with a small learning curve.
But whether you are a new user or recently made the switch from Windows to the Web Client, migrating to Dynamics 365 Business Central is a very easy-navigated and organized solution to work with.
The Crux
With the introduction of Dynamics 365 Business Central, working on tasks that involve extensions and third-party app integrations has become easier than ever. However, the only thing that defines the success of the solution is switching to the right platform that has the capability to meet the needs of the present and future.
If you are a Dynamics NAV user who has recently developed a need to switch to the advanced and efficient Dynamics 365 Business Central, consider taking expert advice to identify the plan that works for you.
For further assistance, feel free to reach our experts at DynamicsSmartz!