Using Dynamics 365 Business Central for Improved Accounting with Added Inventory Control and Supply Chain Advantage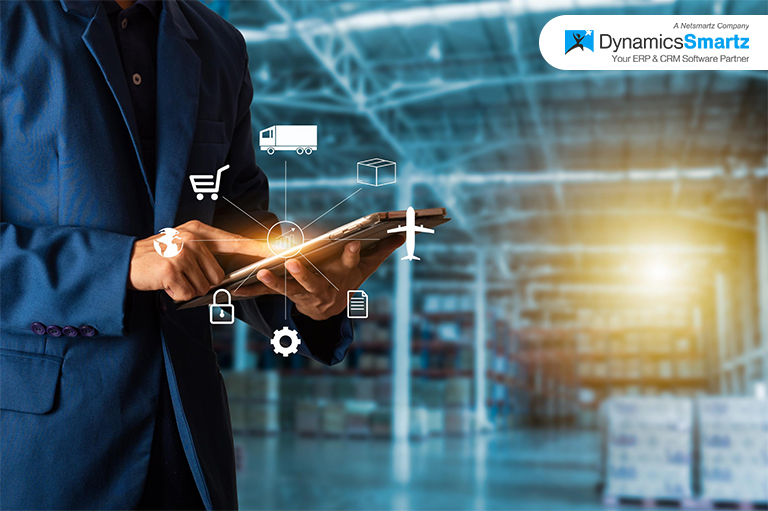 With its most recent and stable update released in April 2020, Microsoft Dynamics 365 Business Central is one of the most refined Enterprise Resource Planning solutions.
Made to run on the advanced AL language, Dynamics 365 Business Central has inherited everything from Microsoft Dynamics NAV except the C/AL. It is designed and improved to work as a performance solution that can meet SaaS requirements related to business management processes in the industry.
One of the most prominent reasons why Dynamics 365 Business Central has become a preferred choice for industry enthusiasts is the ease to run entire business using a single Dynamics solution. It functions as a comprehensive business solution that not only helps to streamline processes but also improves decision making and overall productivity.
What Makes Dynamics 365 Business Central So Popular?
Though Dynamics 365 Business Central offers a wide spectrum of capabilities, the ease it brings to accounting, inventory control, and supply chain management are the most common reasons behind its popularity.
Dynamics 365 Business Central allows the users to adhere to compliance and security requirements while accelerating their finance processes through rapid accounting support. It helps the users to multiply profitability with better end-to-end control on operations related to inventory, manufacturing, sales, and warehouse management. Moreover, the user-friendly and easy to navigate user interface, makes it a very convenient tool to reach your goals for timely deliverables and improved sales.
Since all the focus of the article is about highlighting the accounting control, supply chain advantage, and inventory management features of the software, here's a bit more detail on how they work:
Besides this, Dynamics 365 Fraud Protection comes with three unique capabilities that can be integrated with business to satisfy their security needs:
Finance & Accounting
With Dynamics 365 Business Central, a user can keep a complete watch over billings, invoices, payments, receivables, and any data that can affect closing and reporting. Connected with Power BI, the client dashboards can be accessed for identifying patterns and trends that predict late payments and thereby affects the receivables.
Aside from this, Microsoft's automated integration allows the users to ensure timely tracking of payables and receivables. When it comes to business accounting needs, users can even access customized general Ledger and account schedules reporting which enables easier evaluation of costs, profits, and revenue.
Supply Chain Optimization
The best part of using Dynamics 365 Business Central for supply chain management is the ease of predicting the replenishment time for the stock, thanks to Business Intelligence. This utilizes the sales and purchase order data, which enables control on quantity for inventory items.
Also, Business Central users can easily manage the costing for inventory items with a holistic view of inventory data. It allows easy registration of the suppliers with the advantage to send material related inquiries and convert the offers to orders. Aside from this, the system can even generate suggestions based on availability and demand forecast to stock up on supplies. .
Inventory Management
Using Dynamics 365 Business Central for inventory management brings the ease of optimizing the entire storage facility. These include defining the bins and zones that can be considered as the virtual layout of the warehouse. Further, Dynamics 365 Business Central uses intelligent templates to determine the position of items based on bin capacity which measures the size and type of the material.
Moreover, Microsoft technology even allows recommendations on moving the inventory items based on pick-up orders and by ensuring maximum use of the space. This enables improved shipment processing with the least friction during cross-docking. Overall, with real-time inventory tracking on Dynamics 365 Business Central, it allows manufacturers with easy fulfillment of the orders adding customer value to the business.
Concluding It All
Microsoft Dynamics 365 Business Central allows you to run your business with the ease of storing and transmitting data, irrespective of any language barriers. From accelerating the sales to the optimization of revenue, it gives you a 360-degree cover on protecting your sales. In other words, the potential capabilities available on Dynamics 365 Business Central could help any user take their industry output to the maximum.
All in all, Dynamics 365 Business Central is a user-friendly and productive business management solution that helps to track supply constraints, optimizes consumption and ensures a smooth workflow. Therefore, it can be easily concluded that industry enthusiasts who aim to stay ahead of the competition with customer service can utilize Dynamics 365 Business Central for refined accounting, inventory, and supply chain control.

Need help with Upgrade to Business Central? Let our experts at DynamicsSmartz help you with the right solution to streamline your business process.