Microsoft Power Platform Conference 2022 Key Highlights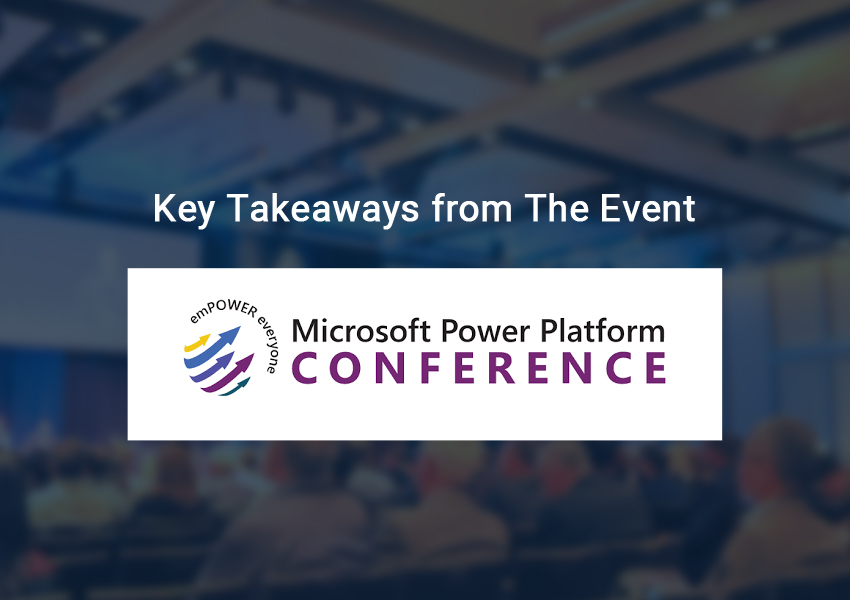 For the first time ever, Microsoft hosted a Power Platform Conference in Orlando, an exciting in-person event. This event will now be an annual occurrence.
This conference was sponsored by Microsoft and took place from September 18 to 22. A total of five days were devoted to keynotes, sessions, breakout sessions, and more related to Microsoft Power Platform products like Power BI, Power Automate, Power Apps, Power Pages, and Power Virtual Agents, all of which were highly informative and thought-provoking.
The pre-conference workshops took place over two days on September 18 and 19, followed by the main event days, which were September 20- 22.
The event featured Microsoft's senior thought leaders, software engineers, community experts, and professionals who strive to enhance widespread community knowledge and further innovate the ecosystem.
In this extraordinary event, Microsoft Power Platform products such as Power Apps, Power Automate, Power BI, and Power Pages were showcased.
Attendees had the opportunity to:
See how their peers are utilizing the Power Platform and put that knowledge to use.
Get fresh insights on how to use the tools in more beneficial ways.
Meet new people who love the platform.
Discover all the platform's tools.
Give your company the advantage it needs to create a fun and productive work environment.
Ask questions to the product specialists during the live Q&A.
In addition to more than 100 speakers and 150 sessions, conference attendees had the opportunity to network and reconnect with users from around the globe, forming personal and professional relationships and learning about the future of Microsoft's business applications.
Session Highlights:
Experts from around the world delivered sessions on a range of topics, including 101s, product deep dives, and hands-on workshops.
Among the 100+ speakers, there were over 150 sessions to tune into, including those led by the President of Microsoft's Collaborative Apps and Platforms service, Jeff Teper, the Director of Technology for Microsoft Accessibility, Dona Sarkar, and the Vice Presidents of Microsoft Power Apps and Power Automate, Ryan Cunningham and Stephen Siciliano, to name a few.
Additionally, the speaking panel featured sessions from experts in the Microsoft community who shared their insights, ideas, and plans for the platform. Professionals specializing in digital transformation, innovation, strategy, equity, and inclusion, presented on a broad range of topics.
This one-of-a-kind event aims to bring together Power Platform enthusiasts and allow them to share their knowledge and passion for its range of applications.
An impressive line-up of keynotes was delivered at the first Microsoft Power Platform Conference. Don't fret if you were unable to attend this year's event. The Microsoft Power Platform Conference website will go live with the fall schedule for the next year's conference on September 30, 2022.