DynamicsSmartz Partner Program: How Partners can seize the Microsoft Dynamics Opportunity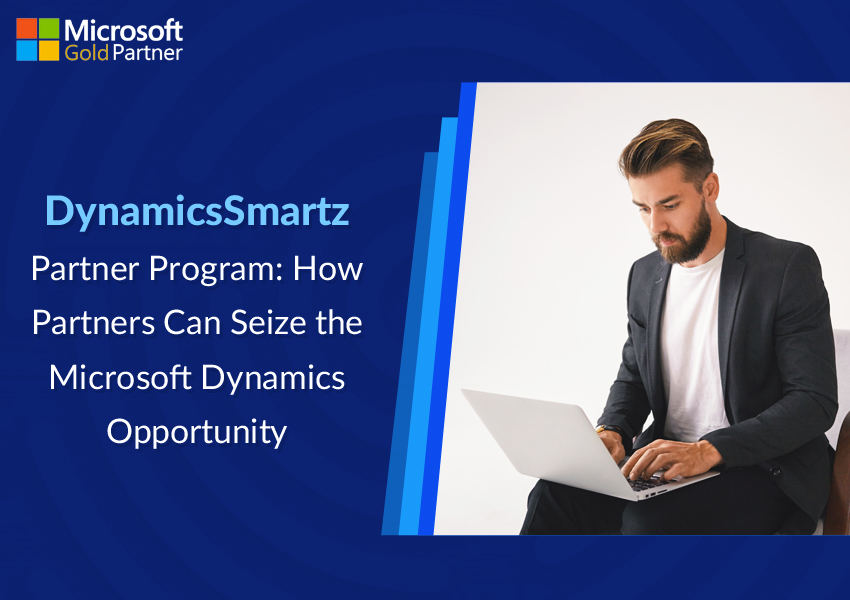 With a growing number of partners in the Microsoft Ecosystem, we want to help you collaborate in a way that can help you scale your businesses to new heights. This is why we've launched the DynamicsSmartz Partner Program.
The DynamicsSmartz Partner Program is designed for partners who have a need to gain business strategies, migration services, or go-to-market expertise. We do this by giving you access to Microsoft resources and Dynamics products at no cost.
The DynamicsSmartz Partner Program is designed with partners like you in mind. We've developed a conducive environment and everything we need to ensure that your business is successful and provides the best possible experience for your customers.
We offer Customer support and training so you can grow alongside us, the latest software updates so you always have the latest version of Dynamics 365 to provide your customers with the optimal experience and one of the most flexible licensing options on the market, along with unparalleled customer service.
We know that we need to be strategic and forward-thinking in order to grow our business. And one way we do this is by partnering with like-minded organizations who share our values.
One thing that makes us different from other Dynamics Partners is the way we partner. We work closely with our partners, understanding their business and needs, and developing long-term relationships that are mutually beneficial.
The P2P program enables Dynamics 365 resellers to partner with the right MSP in a cost-effective and efficient manner. Together, they can configure Dynamics 365 for a customer and also provide other related services.
The program is available for both Dynamics 365 resellers and MSPs, which means it is a win-win situation for both parties.
If you are a Dynamics 365 reseller, there are a number of advantages to partner-to-partner pairing. One of them is that it enables Dynamics 365 resellers to fully leverage the products they have at their disposal. When paired with other partners, they can find solutions for specific business needs, serve more customers and increase revenue.
The Dynamics 365 Partner-to-Partner pairing program enables Dynamics 365 resellers to synchronize with other partners that have unique ISVs and services in the Dynamics 365 ecosystem. This program will be a significant benefit to our Dynamics 365 resellers.
The dynamics between a company and its prospects, partners, and customers are complex. Incorporating the right tools is one way of managing these dynamics efficiently.
Microsoft Dynamics 365 has a global partner network, which provides a variety of services to both existing resellers and new partners.
The Microsoft Global Partner Network is highly diverse and accessible to everyone. They provide a wide range of services for partners, from marketing to sales, to technical support.
DynamicsSmartz's mission is to make sure that our Microsoft partners are successful and well-informed. We can provide you with the necessary and relevant information at the right time which is essential for you to make vital business decisions.
DynamicsSmartz's team of experts works in close collaboration with Microsoft. We have been assisting partners in developing successful Dynamics practices for over 20 years. Whether you are an existing Dynamics partner, MSP, or a consulting firm, we have a partner model that can help your organization.
DynamicsSmartz's partner model includes consulting services and expertise to maximize your investment in the Microsoft Dynamics ERP suite. The DynamicsSmartz team is available to share knowledge and experience with both new and established partners looking to grow their business.
BYT: Hire Global Contract Resources
Our BYT model has been meticulously designed to meet all your staffing requirements. Also known as "Your team, Your Terms", we make sure that the resources you hire are synchronized with your time zone and IT infrastructure. With no setup price, we can set up a Remote Team in under a week. Our seasoned consultants collaborate with you to understand your specific business needs, recommend the best solutions, and assist you in configuring and implementing them.
DynamicsSmartz has been successfully assisting global enterprises and startups for over 20 years with the BYT approach. This can enable your company to introduce additional offerings and grow new business models in hours rather than months.
Conclusion
At DynamicsSmartz, we value the Microsoft partnerships we've created over time. Our partner approach is built on effectively growing our partner network's growth trajectory, allowing us to assist you in increasing revenue, lowering expenses, improving relationships, increasing customer loyalty, and scaling your business on-demand. Our partnership program has one goal: to assist you in growing your company. To know more about our program, drop us a line.