What's new in Microsoft Dynamics GP 2021 Release?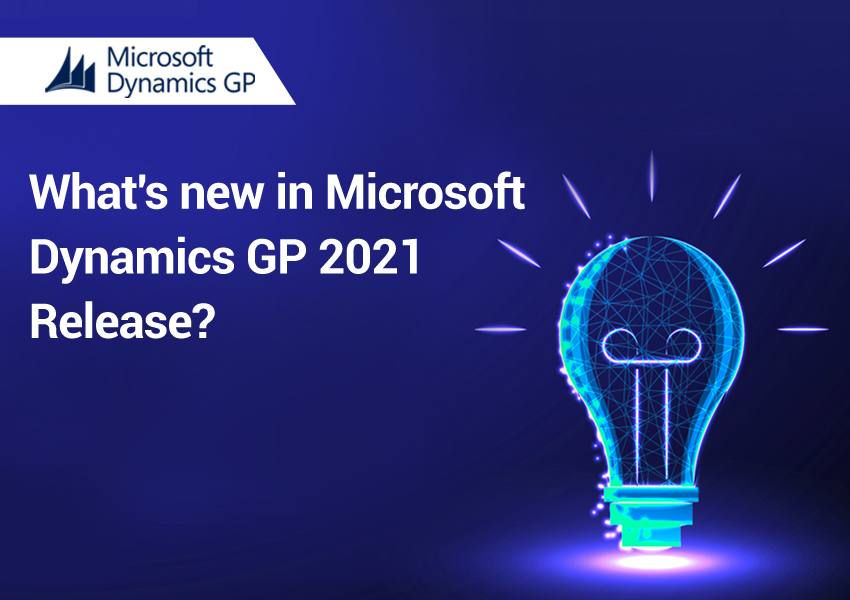 Microsoft has released Dynamics GP 18.4, and we're excited to introduce you to some of the latest enhancements. Microsoft has added a ton of functionality to Dynamics GP 18.4. When planning and implementing the changes, they concentrated on three primary themes: Ease of use, Customer Requests, and Extended Functionality.
The majority of the fantastic new features in Microsoft Dynamics GP Release 2021 were requested by customers, so if there's anything that bothers you, let Microsoft know what you'd like to see next.
Dynamics GP 18.4 includes a number of minor bug fixes as well as various enhancements based on customer feedback. While the new Dynamics GP features are a great addition, they pale in comparison to Microsoft's announcement in July of a new roadmap for the popular on-premise ERP solution. In case you missed it, Microsoft has announced that it will continue to support Dynamics GP through 2028.
Meanwhile, Microsoft's mainstream support for Dynamics GP 2016 ended this summer. Extended support is still available for this version and older, although hotfixes and year-end updates are not.
There are new updates to 1099 forms as part of the year-end updates. To receive these year-end improvements, companies using the Payroll functionality will need to upgrade to at least GP 2018.
Other users can choose to upgrade. Adding a hotfix or tax update to Dynamics GP 2018 or any newer version also puts you on the new Modern Policy Lifecycle. This new lifecycle shifts from a traditional 10-year support cycle to an annual support cycle that includes three all-inclusive minor updates every year.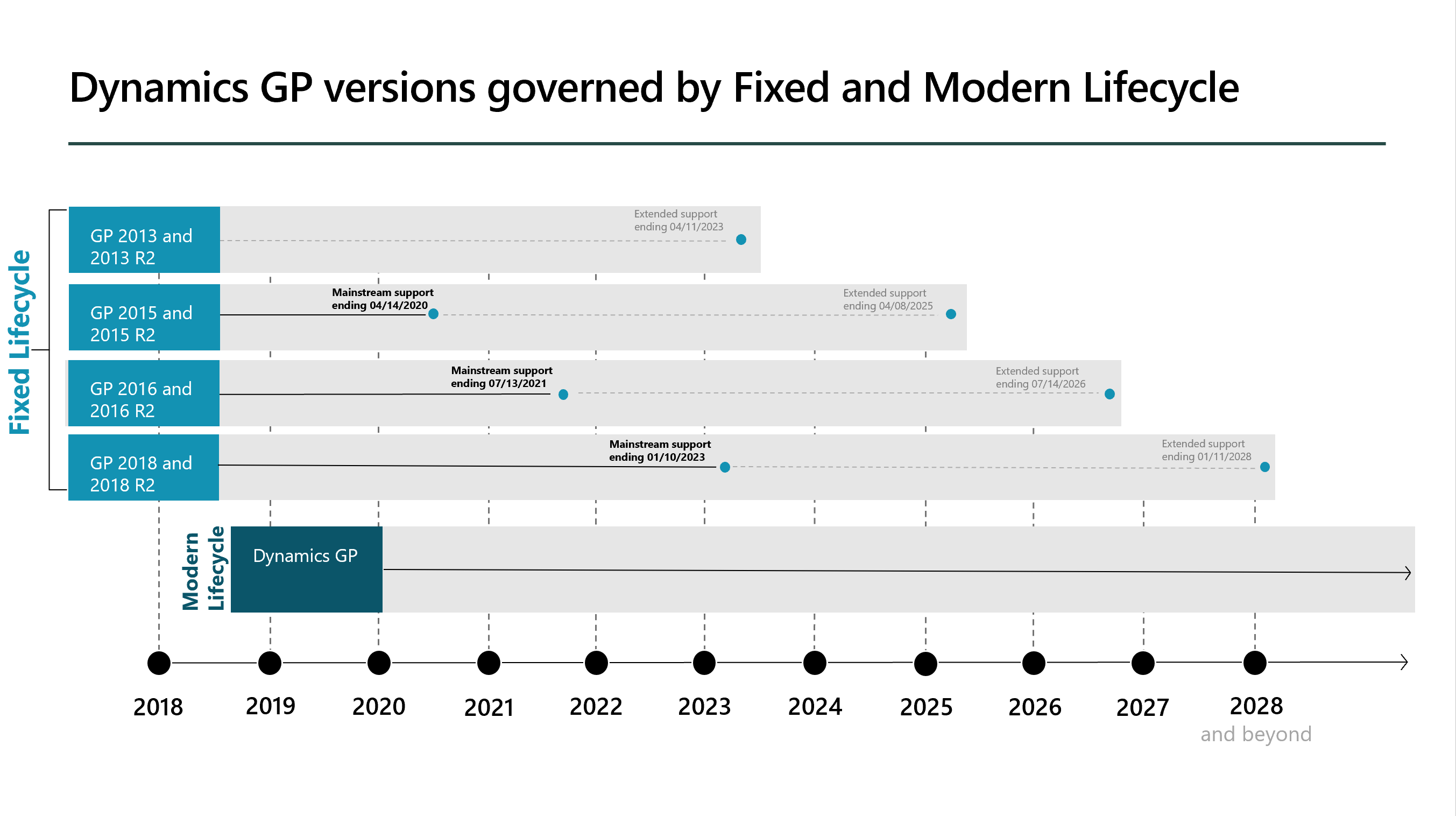 Always be on the lookout for ways to improve and consider upgrading. If you wish to remain with Dynamics GP, keep in mind the lifecycle; while it has been extended until 2028, you might not want to wait that long to move to a modern solution.
New Features in Microsoft Dynamics GP Release 2021
The 18.4 release focuses on the most requested enhancements from end-users. The following is a list of the new features in the latest Dynamics GP release.
Within the Financials module, several enhancements have been introduced:
A Mass Modify option now allows users to update account descriptions.
For each receivables batch, users can choose how they want to deposit customer payments.
Scrolling across account segments is now possible thanks to new functionality.
Payables 1099 print feeds can be set to single feed by default.
An email address will be printed on the Payables 1096 form.
Sort options on Inquiry Windows can be saved as defaults.
Three new features have been added to the Distribution module:
The user can modify project numbers and IDs, contract numbers and IDs, and cost categories, in a new window.
The system will automatically save the user's last column filter settings for all-in-one view windows.
For Sales Document or Sales Range inquiries, SOP now includes a "go to" option.
Four major improvements have been made to Human Resources & Payroll:
Employee names will now be pulled directly from their payroll checks into the Safe Pay file.
When printing W-2s, a new checkbox allows users to partially mask social security numbers.
Payroll transactions can be copied and pasted directly from Excel into the Payroll Transaction Entry window.
On a batch-by-batch basis, users can now save defaults for the Payroll Transaction Entry window.
Part of the new release also has a few improvements under the General System Workflows:
Users can click a box to automatically post Approved Workflows for batches in Payables, General Ledger, and Receivables.
When a specific workflow is completed, a carbon copy feature has been enabled to send additional users email notifications.
Under the Workflow Approval Count, a fourth option was added, allowing the user to specify how many approvals are required for a certain workflow.
When Considering an Upgrade, Keep The Following in Mind:
Users must opt-in to at least one of the yearly updates to continue using GP in its extended lifecycle (i.e., if you didn't do the 2021 mid-year upgrade, you must go ahead with this one).
It's critical to schedule time for testing as part of the upgrade process.
Before installing any upgrade patch files to the system, users should make sure they have functional backups.
Make sure that all modifications, extensions, and add-ins are properly coded to allow for a seamless upgrade.
The upgrade process for an on-premise configuration differs significantly from that of a cloud server, such as Azure. We recommend checking in with your Dynamics Partner if you are unsure.
If you need to upgrade your version of Dynamics GP, or have any queries, drop us a line.