The Ultimate Microsoft dynamics 365 migration guide for your business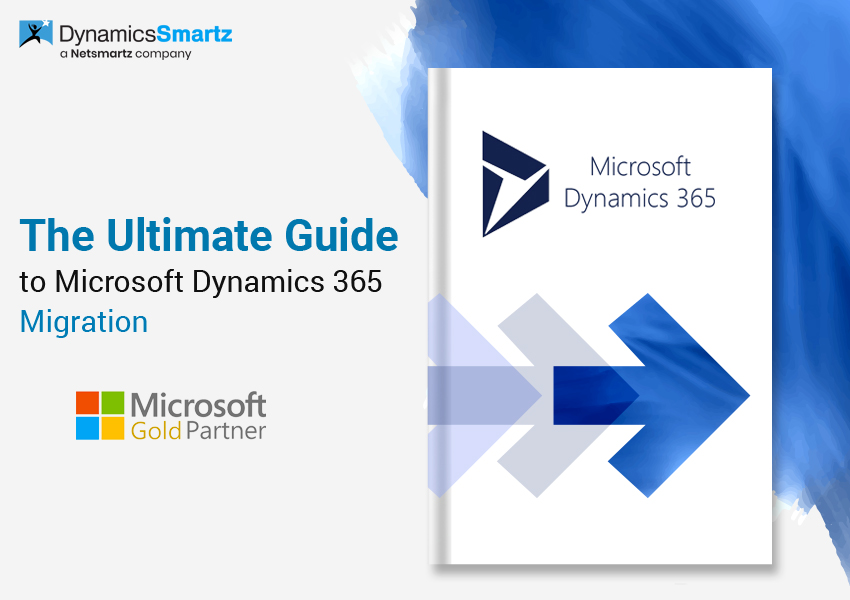 With the ever-evolving technological landscape, as businesses expand, managing data becomes increasingly complex and critical, especially when done in tandem with CRM data migration. Planning data migration can be a bit daunting, and all you need is an ultimate Microsoft dynamics 365 migration guide.
Data migration is a pivotal stage for any CRM project. Ongoing CRM success depends largely on clean, high-quality data that provides value to end-users and employees. With successful data migration, your new systems maintain high data quality.
If you are not prepared, you may encounter a number of pitfalls during the data migration journey. Over time, in CRM systems, data quality tends to diminish. Simply "lifting and transferring" the data into a new system can lead to inaccurate reporting and errors.
This means, no matter how well designed and planned, your new system will already be off to a bad start. Therefore, for long-lasting data integrity, it is imperative to use the data migration stage as a time to enhance data quality before moving it to your new system.
Ensuring your team's workflow is in proper sync with the new software is equally important. CRM data migration is usually a collaborative process with a Microsoft Dynamics 365 partner. We understand the intricacies and possibilities that Dynamics 365 offers, and we can assist you with end-to-end migration.
If you're planning a Dynamics 365 migration, we've documented the most important steps for a seamless transition
The Dynamics 365 Migration Guide
Data migration can be a daunting challenge since the risk of losing data cannot be undertaken. But with strict practices and strategies in place, a company can easily migrate to Dynamics 365.
Prepare Your Team
The first step is to make sure that your team is well versed with the Dynamics 365 migration guide and prepared for the Dynamics 365 migration process. Stakeholder buy-in is of the utmost importance, especially for a CRM platform. A CRM without the right data can become the central reason for project failure, as end-users will not be able to perform their tasks.
While the data mapping process is imperative, it is essential to first distinguish the data (technical) owners from the business (user) owners. Create communication points and a single point of contact with both of these teams. Determine the timeline around the data mapping process that the stakeholders will need to define their use cases, workflows, and business processes.
When planning an implementation, one should also examine end-user preparedness for the Dynamics 365 migration and platform.
Select Features
To pick the features you will use on the new platform, collaborate with your Dynamics 365 partner and key stakeholders. You will have a lot to think about, especially if the migration is from an older CRM that lacks some of the advanced cloud-based functionalities.
It is very important to consider inter-departmental workflows when going for Dynamics 365 data migration. While implementing automation or other streamlined features, your sales, marketing, and customer service teams should consider workflow adjustments to optimize the platform and boost their productivity.
Data Should be Cleaned and Mapped
A critical aspect of any data migration is defining what data needs to be scrubbed or restructured. It is always a smart move to review the quality of data to avoid "garbage in, garbage out."
Evaluate the source data and determine whether the fields currently in use are all necessary. Have you got any old leads that you haven't touched in years? What format will the data be in when it migrates? What entities or tables with unique fields should be moved along? These are some essential questions to ask.
Make a roadmap of all of these steps and processes in a data mapping guide. Identifying the data and then mapping it will allow you to define the modules you require in your new CRM. It can also help you identify the tool that you are going to use to migrate the data.
Choose your Migration Tool
Writing data directly to Microsoft Dynamics 365 CRM is not usually recommended. Using Microsoft's Import Wizard is the easiest way to migrate. It will help you transfer the data in increments. It is important to bring the data from the source CRM into a flattened file form to map it to the Dynamics 365 fields.
You can also use other tools like the Dynamics to CRM adapter, Scribe, and SSIS. All these tools make the complex task of data migration easy and are supported by Microsoft.
To Create Migration Integration Scripts
As the next step, complete the scripting for migration integration in a testing environment. Knowing the type and format of the data source will enhance the scripts' speed. Index all tables and write speed and runtime queries.
Create unique identifiers for all of the source data and store them for migration into your target data. In the case that something goes wrong, this will assist in your troubleshooting process.
Test the Data Transfer
In addition to testing the migration integration scripting, it is equally important to test the data transfer to ensure that all the data is used and that it is in the correct format. Any data quality concerns like partially filled records or other problems that can be a concern in a live environment can be filtered out by a test migration.
To ensure that the live transfer is seamless, make sure you have user acceptance testing. It is so much better to fix problems in a test environment than in real time.
Deploy
After the test team finalises the Dynamics 365 data migration, you are ready to deploy. Once the go-live is set, determine when the end-users will be locked out of the legacy platform. It's natural to allow read-only access to the legacy platform if the migration takes time.
To provide extra time to address any unexpected problems, we suggest that the go-live take place at night or on a weekend.
Conclusion
Since there are so many moving parts in the data migration process, it helps to have a Microsoft Dynamics Certified Gold Partner to lead your project. DynamicsSmartz is a full-service software provider serving a wide array of CRM and ERP clients globally.
Having successfully managed hundreds of Dynamics365 migrations, with a proper Dynamics 365 migration guide we can help you eliminate risks by establishing best practises for data migration and integrating them into your current workflows, training, and design documentation. Call for a quick consultation to maximise software ROI for your business.