Why Partnering is a Strategic Advantage- Empowering Microsoft Partners with Benefits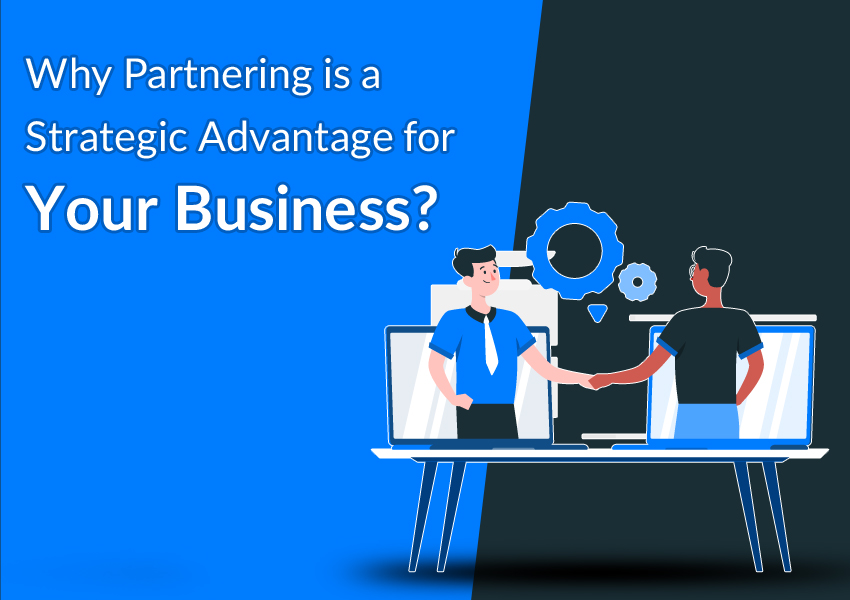 For the majority of corporate leaders, digital transformation is the most important objective. The role of the partner is fast evolving as companies seek end-to-end, cloud-based solutions for their core business challenges.
To stay on top of industry trends, it is essential to adapt your approach to the market. Rethinking where your products and services fit into the end-to-end customer digital transformation journey is one example. The speed with which change occurs can have an impact on how partners provide value to their customers. Partnering enables you to boost your potential to scale and adapt more quickly. Choosing the right partner can assist you in filling the gaps you discover.
Defining value and business goals is the first step in forming a partnership. With the DynamicsSmartz Partner Program, we can help you address any gaps in your offerings and provide the right strategy solutions.
To make the most out of partner consulting opportunities, you must always strive for greater results and seek out new collaborations. Consider how collaborating with a Microsoft Gold Partner can help you differentiate yourself from the competition, enhance customer loyalty, and speed up your customers' cloud migration. Partnering allows you to accelerate prospects, and increase profitability by working together as a team.
As a partner-focused organization in the service industry, we have the utmost commitment to customer service. When you choose DynamicsSmartz as your preferred Technology Partner, you can add Upgradation, Migration, Azure Cloud Services, professional services, and IT staffing and support to your present services. We enable you to optimize your selling power with the most competitive margins, while still providing superior IT technology solutions and support.
Our dedication to our customers — our team, and our partners' teams – is at the heart of our business.
At DynamicsSmaartz, we believe in the collaborate and win strategy, in which we help each other get closer to our goals, accomplish success, and provide exceptional service to our customers by working together. We are a partner-driven organization efficiently managing multiple partnerships through a Microsoft Dynamics partner program. We can quickly align mutual wins thanks to our ready-to-collaborate approach and partner-focused culture.
Here are the top reasons why partnering provides a strategic business advantage:
1) Accelerated Growth
Developing a strategic alliance and partnership will help you expand faster.
2) Improved Solutions to Customers
Partnering brings people with different skills to work together to develop a solution that meets the unique needs and capabilities of the customer. The right partnership considers each partner's skills in order to provide the greatest possible service to their clients.
3) Shorten Sales Cycles
You can easily shorten sales cycles and lower your cost of sales by developing a mutual action plan. Both parties profit in the long run, when you follow the 'better together' mindset.
4) Boost Brand Awareness
When you work with the right partner, you'll always end up with a positive brand and a lot of channel interaction. Because partnering allows you to match promotional opportunities with your future and existing customers, partner and brand alignment go hand in hand.
5) Fosters Innovation
Creates opportunities for people to work together to solve problems and build something new and innovative.
6) Discover New Prospects
The best partnerships are mutually beneficial. This implies that your company should trade opportunities in order to gain exposure and access to a new pool of customers. This enables you to take advantage of new opportunities, boost overall revenue, and realize the benefits of partnerships.
7) New Markets to Enter
To supplement your partner relationships, you can service and assist new industries. Your company may be able to break into new markets with the help of more technical expertise.
8) Boost your profits
More revenue for both firms is a natural byproduct of partner-to-partner relationships. You can lower the cost of selling and improve the efficiency of solution delivery by working with a Microsoft Dynamics Gold Partner.
9) Develop marketing strategies
Create and implement marketing strategies to boost customer loyalty and generate leads. Joint marketing, shared selling, and joint solutions result in a mutually beneficial partnership.
DynamicsSmartz's partner program is designed specifically for MSPs, Dynamics Partners, and Cloud Consultants to help them assist their clients' businesses by seamless adoption of technology. Partners who collaborate with us benefit from having satisfied customers who generate a continuous stream of revenue and will continue to seek you for advice, expertise, and technology.
Why Partner with DynamicsSmartz?
As a partner, understanding your limitations can help you find your gaps. We help partners all over the world fill those gaps and provide services to their customers that go beyond their core skillset.
Our team of Dynamics Consultants can help you add new services to your business without adding expense, overhead, or payroll. Our Microsoft Dynamics partner program enables you to support additional Microsoft technologies while also lowering the risk of losing your customers to other partners.
Winding Up!
With access to a wide range of resources and services experience, our partners are equipped to design and deliver Microsoft business applications that can address any customer scenario.
Partnering with DynamicsSmartz is so much more than staffing and resources. It's about establishing closer relationships with customers, other partners, and Microsoft professionals who can assist you in delivering all that your customers require to be successful.
It's all about expanding your service offerings and expertise in order to have a greater impact on the possibilities you land. Most importantly, it's about accelerating digital transformation while lowering costs and delivering results for your global customers. To know more about our partner offering, drop us a line.