Introducing DynamicsSmartz Partner Program: Diversify Your Business Offerings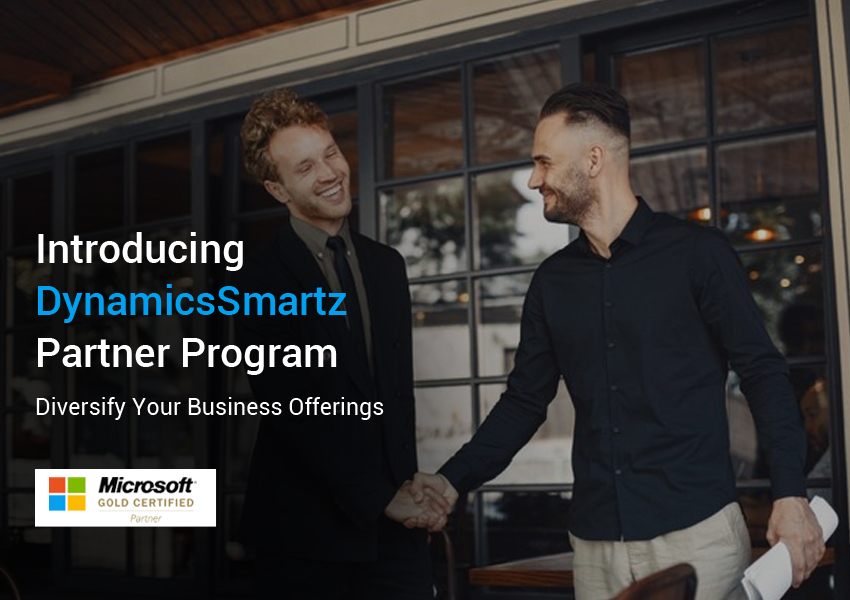 The DynamicsSmartz Partner Program is designed to help partners in the Microsoft Ecosystem collaborate on combined go-to-market efforts in order to reduce time to market, improve sales, and grow joint revenue.
With the growing push for digital, our key focus at DynamicsSmartz has been on partnering with the right organizations across several verticals and assisting their clients with their digital transformation plans. Our seasoned consultants focus primarily on partner enablement.
The DynamicsSmartz Partner Program was designed with partners like you in mind. We've developed a conducive environment and ecosystem for your growth and profitability. Our partner ecosystem is built to provide you the resources you need to establish a solid foundation for your business.
Microsoft Dynamics 365 is a feature-rich cloud-based solution that provides MSPs the tools they need to provide a reliable service to their customers. There are numerous Dynamics 365 partners to choose from. However, when looking for the correct reseller, it's normal for MSPs to feel like they're in uncharted territory.
This is where the P2P (partner-to-partner) program works great. The program enables Dynamics 365 resellers to partner with the right MSP in a cost-effective and efficient manner. Together, they can configure Dynamics 365 to meet the specific needs of the MSP's client. There are numerous advantages to this setup.
Benefits of DynamicsSmartz Partner-to-Partner (P2P) Program
The Dynamics 365 Partner-to-Partner pairing program has a number of advantages. We enable Dynamics 365 resellers to fully leverage the potential of Microsoft's Cloud ERP and CRM offerings by building a mutually collaborative environment. Some of the advantages of our peer-to-peer pairing program are as follows:
Take Advantage of Shared Industry Knowledge
The finest element of the peer-to-peer partnering model is that it enables Microsoft Dynamics Partners to connect and engage with other potential partners and Dynamics resellers.
Many of our clients have worked with MSPs who operate as our Dynamics partners to help them set up Dynamics 365 for their end clients and offer additional services. This not only brings different entities together but helps them leverage their expertise and industry knowledge for greater benefits.
Allows Dynamics Resellers to Scale
While the program is intended to increase sales, it has also helped other Microsoft Dynamics Certified Partners. Dynamics 365 is a platform that was built from the ground up to run in the cloud. Exclusive resellers benefit from our extensive product knowledge and gold-level competency, which makes it easy for them to sell their products quickly.
At DynamicsSmartz, we value the Microsoft partnerships we've established over time. Our partner model is built on effectively developing a growth trajectory for our partner network, allowing us to assist you in increasing profits, lowering expenses, improving relationships, increasing customer loyalty, and scaling your business on-demand. Our partnership program has one goal in mind- to help you expand your business.
Consulting
Channel Consulting is a partner-to-partner consulting service in which we assist Microsoft Dynamics Partners in growing their product lines beyond their present core competency. Our primary goal is to work as a team to achieve the product depth required for the Microsoft stack.
Senior developers, engineers, architects, project managers, and functional consultants make up our team of experts. The following are some of the primary advantages of our Consulting services:
Increase your revenues by minimizing the amount of time you spend training your employees.
Strengthen your relationships by providing additional assistance for your client's different platforms.
Boost customer loyalty by having a committed staff of professionals and seasoned consultants who provide to your clients on a regular basis.
Lower expenses with our competitive consulting fees, allowing you to price your services at market rates.
We accept new projects promptly and having our team ready to deliver can help you scale your business quickly
We enable you to sell products and software without having to worry about license or training, resulting in a win-win situation for both of our organizations.
'Build Your Team' Model
Our BYT model has been meticulously designed to meet all your staffing requirements. Also known as "Your team, Your Terms", we make sure that the resources you hire are synchronized with your time zone and IT infrastructure. With no setup price, we can set up a Remote Team in under a week. Our seasoned consultants collaborate with you to understand your specific business needs, recommend the best solutions, and assist you in configuring and implementing them.
DynamicsSmartz has been successfully assisting global enterprises and startups for over 20 years with the BYT approach. This can enable your company to introduce additional offerings and grow new business models in hours rather than months.
Why Partner with Us?
We understand that as a business, there are a lot of day-to-day operations where some requests can't be completed on time. Customers are always requesting additional services, products, and configurations. When you don't have the time, staff, or knowledge, it can get difficult to say yes.