What's new in Dynamics 365 Business Central Release Wave 2?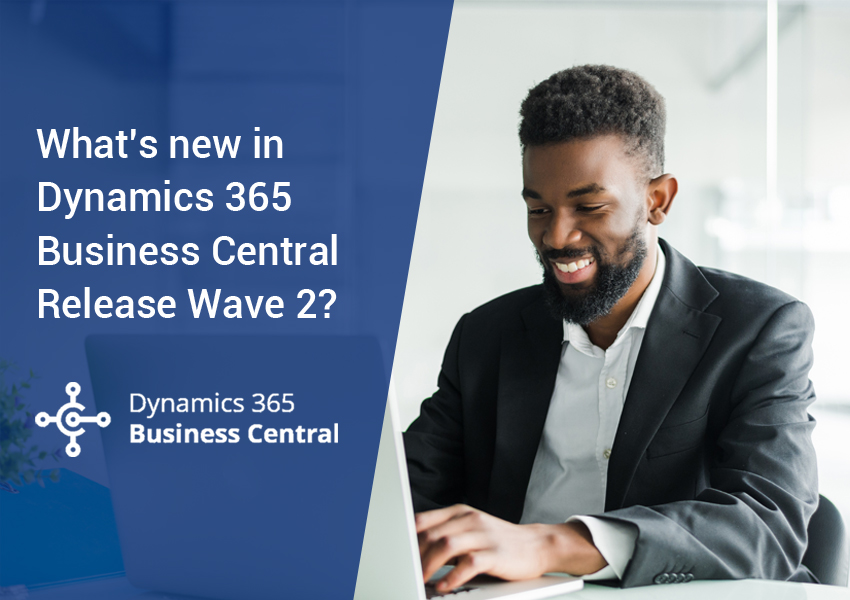 Microsoft has released this year's fall versions for its business applications. In the release wave 2 2021, Dynamics 365 Business Central has been equipped with some new capabilities and enhancements.
While the Release wave 1 introduced a slew of new features, Microsoft already gave a preview of the upcoming advancements in the second release wave, earlier this year. Along with increased productivity and usability, the focus is again on optimized integration with Microsoft Teams and Excel as well as improved administration and business logic.
More user-friendliness in the Modern Client
The Web Client has been improved in this year's fall release, ensuring a more pleasant user experience. The Web Client's usability and speed have been improved. The new version includes, among other things, additional filter functions in the role explorer and a revised help area, in addition to improved performance and responsiveness during data entry.
The key objective of changes to the modern web client in Dynamics 365 Business Central Release Wave 2 is "usability, accessibility, and stability." The following are some of the most recent updates:
Data input across rows is unrestricted.
The BC web client has been improved in terms of performance and usability.
In Role Explorer, you may find reports and administration sections.
On numeric keypads, support for a localized decimal separator is available.
Increased productivity through new application features
Business Central has been upgraded again with various productivity-enhancing improvements based on user ideas and requests in the second release cycle. Bank and payment reconciliation, for example, has been improved once again. In addition, the updated edition allows you to add extra fields and columns to multiple pages, as well as add non-inventory items to requisition and planning worksheets and add locations.
In addition, the new edition enables the creation of a default line type in buy and sales documents, as well as an item variation code on demand forecasts. Users can now set the rounding for base units of measure and benefit from more stable task queues.
Improved Interaction with Microsoft Teams and Excel
The new Business Central edition places a renewed emphasis on enhancing interactions with other applications like Microsoft Teams and Excel. For example, the integration with Teams has been improved with search term functions (e.g. multiple word search and special characters) for looking up contacts. Additionally, there are two new ways to transfer data between Business Central and Teams.
A number of additional features for sharing between Business Central and Excel have also been included. Sales quote lines, sales order lines, and purchase order lines, for example, can all be downloaded and edited in Excel. Furthermore, the Excel add-in has been improved. OneDrive integration is also now available in Business Central.
Additional enhancements and innovations
Aside from the aforementioned new features, the administration and development areas have been expanded and upgraded. Furthermore, additional learning tours available through Business Central now enable better customer onboarding, particularly for new users.
Application Update
Updates within the app focus on some of the most often requested areas for improvement, such as finance and supply chain. The following are some of the new features included in the update.
To acquire more insight, add additional columns through personalization on various pages.
Add non-inventory items on requisitions and planning worksheets.
Reconciliation of bank accounts and payments.
Couple records between Business Central and Dataverse in bulk.
Development
Microsoft has made the AL language much more robust in order to give developers a better experience. The following are some of the new features.
Documentation for the AL programming language has been developed.
Using the snapshot debugger to profile AL performance
AL compiler diagnostic messages include URLs
Transactional installation and synchronization of extensions on-premises.
Regional Expansion
Last but not least, fast expansion into new countries and regions is continuing. Business Central was expanded to 13 new countries and regions with 2021 Release Wave 1, and Microsoft has increased access to a further 10 countries and locations with Release Wave 2. To know more about Business Central upgrades and enhancements, drop us a line.