How Cloud-Based Construction Software Can Help You Better Manage Project Costs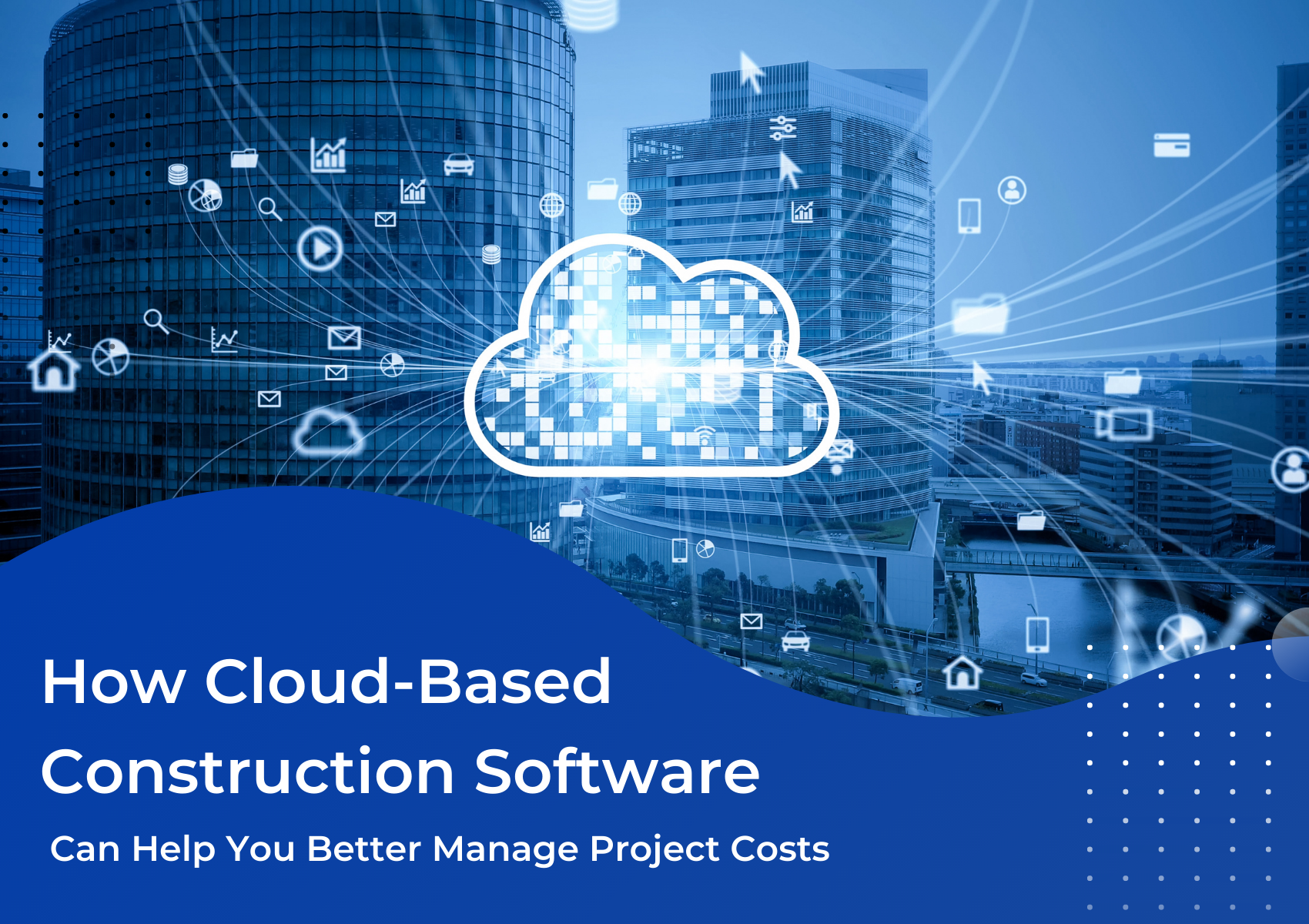 The construction industry is undoubtedly one of the most significant industries globally, and it's no secret that technology plays a crucial role in its success. However, while some construction companies excel in their operations, there's still a significant gap in efficiency and cost savings.
That's where cloud-based construction software comes in to revolutionize the industry. In this article, we'll explore how cloud software can help construction companies cut costs and streamline their work processes, ultimately leading to increased profitability and success.
What is Cloud-based Construction Software?
Imagine having all your accounting, invoicing, and financial reporting processes streamlined in one place, accessible from any device with an internet connection. That's what cloud-based Business Central construction software offers.
It's a game-changer for construction companies looking to optimize their financial management systems and improve team collaboration. Hosted on remote servers, this software provides quick and easy access to real-time financial data, allowing construction teams to work efficiently from anywhere in the world.
As per the Construction Disruption Podcast, "The cloud-based nature of construction software allows project teams to work together seamlessly, even if they are geographically dispersed."
One of the key benefits of cloud-based construction accounting software is that it is designed specifically for the construction industry, with features that are tailored to the unique needs of construction companies.
Mainly cloud-based construction software is handy for managing project costs, as it can help construction companies track expenses, manage budgets, and create accurate financial reports in real-time.
Now that we have a basic understanding of Dynamics BC construction software let's move on to our topic of discussion – how it can help you manage your project costs.
Benefits of Using Cloud-Based Construction Accounting Software for Project Cost Management
According to a report by FMI, cloud-based construction software can help improve data management, with 74% of construction professionals reporting that data management is a major challenge in the industry.
Real-Time Cost Tracking and Analysis
In the fast-paced world of construction, time is money. Every second counts, and every penny matters. That's why one of the most significant benefits of using cloud-based construction accounting software is real-time cost tracking and analysis.
By monitoring project expenses in real time, construction companies can avoid potential cost overruns and take corrective action before it's too late. This feature alone can save companies a significant amount of money in the long run, and who doesn't like to save money?
With cloud-based construction accounting software, you can keep a watchful eye on your project expenses and take control of your budget.
Efficient Budget Management
Let's face it, keeping track of budgets can be a real headache, especially in the construction industry. But with cloud-based construction accounting software, budget management has never been easier.
The software allows construction companies to easily create, manage, and monitor budgets, providing real-time data and insights into expenses. With accurate budget management, companies can allocate resources more efficiently, avoid overspending, and ensure that their project stays on track.
So say goodbye to budgeting headaches and hello to efficient budget management with Construction365, a cloud-based construction software.
Streamlined Invoicing and Payment Processing
Invoicing and payment processing can be a real headache for construction companies, with the potential for errors and delays that can impact cash flow and profitability. Thankfully, modern technology has come to the rescue in the form of cloud-based construction accounting software.
With real-time payment tracking, businesses can rest assured that they'll receive prompt payment for their services, reducing the risk of late payments and financial strain. As a result, companies can enjoy faster payment processing and more accurate financial tracking, leading to improved business operations and increased profitability.
Accurate Financial Reporting
Precise financial reporting plays a pivotal role in efficiently managing project expenses. With the aid of cloud-based construction accounting software, generating comprehensive financial reports has become effortless and uncomplicated.
This technology empowers construction companies with precise analysis and deep insights into the economic well-being of the project, enabling them to make well-informed decisions based on accurate data.
Moreover, financial reporting facilitates the identification of areas for enhancement and optimization of costs, ultimately leading to improved project performance.
Enhanced Collaboration and Communication
Cloud-based construction software is a game-changer for collaborative work and communication within a team. The software empowers team members to collaborate seamlessly, with instant data sharing and access, regardless of location.
This dynamic technology ensures that every member can access the same real-time data, making collaboration more efficient and communication more effective. The result is a streamlined workflow that boosts productivity and minimizes the risk of errors, paving the way for project success.
Increased Efficiency and Cost Savings
With cloud-based construction software, construction companies can experience a remarkable transformation in their operations, enabling them to operate efficiently and cost-effectively.
The software automates financial processes, which leads to a reduction in administrative costs and an improvement in the accuracy of financial management. From real-time cost tracking and efficient budget management to streamlined invoicing and payment processing, the software streamlines all aspects of financial management.
Accurate financial reporting and enhanced collaboration further increase efficiency and significant cost savings. This technology is a game-changer for construction companies, enabling them to operate more effectively and profitably.
To Sum Up
For construction companies looking to improve their project cost management, cloud-based construction software is invaluable.
This dynamic technology offers real-time cost tracking and analysis, efficient budget management, streamlined invoicing, and payment processing, accurate financial reporting, and enhanced collaboration and communication. These features allow construction companies to identify potential cost overruns early on and take corrective action before they escalate.
Investing in cloud-based construction accounting software can revolutionize a construction company's project cost management processes and ensure the success of their projects. With this cutting-edge technology, construction companies can stay ahead of the game and achieve optimal profitability.