Microsoft has released a Dynamics 365 Business Central Shopify Connector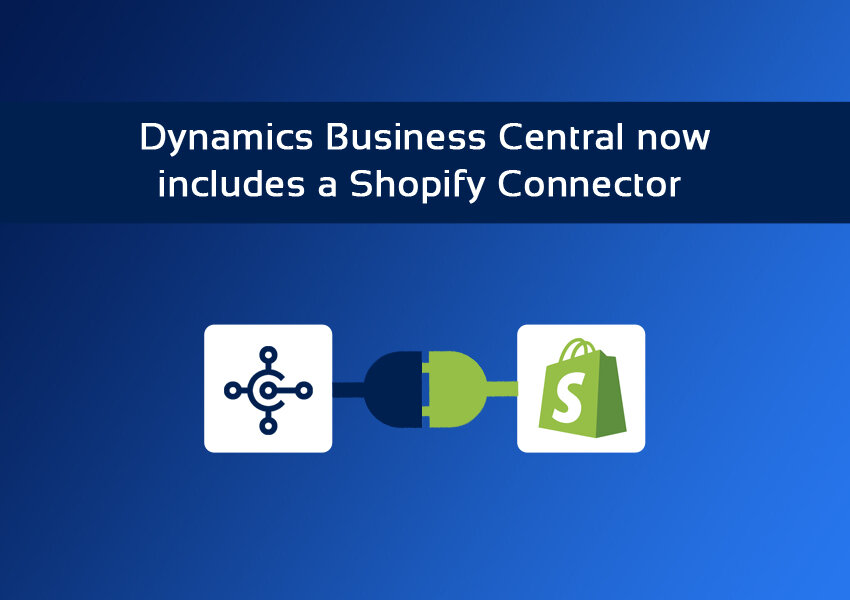 The new Shopify connector for Dynamics 365 Business Central has been released by Microsoft. To increase your business productivity, Business Central allows you to connect your Shopify store (or stores). The Business Central Shopify connector allows you to manage and monitor data from both your business and your Shopify online store as a single entity.
Through this connector, you can store multiple Shopify shops, sync bi-directionally items and products, sync inventory levels and customers, import Shopify orders, and track fulfillment.
The plans were first announced in October 2021. Microsoft GM Mike Morton said in April that the Shopify partnership was part of the company's push to strengthen integrations with top vendors.
The partnership aims to better combine Shopify's user-friendly e-commerce and merchant experience with Microsoft Dynamics 365 Business Central's comprehensive business management capabilities.
The connector will provide users the visibility they need to respond to consumer inquiries faster, process returns and refunds more quickly, and process orders more accurately. Ultimately, by eliminating manual processes, staff will be able to focus on customer experiences.
Key Features Business Central Shopify Connector
Multiple Shopify stores can be supported
Each store has its unique set-up, which includes a set of products, locations used to determine inventory, and pricing lists.
Bi-directional synchronization of items or products
Images, item variants, barcodes, vendor item numbers, extended texts, and tags will all be synchronized between systems using the Connector.
Export item attributes to Shopify with ease.
Define how prices will be exported to Shopify using selected customer pricing groups and discounts.
Choose whether new items can be created automatically or if only existing products can be updated.
Bi-directional synchronization of customers
Smart map customers by phone or email.
When creating customers, use country-specific templates to ensure the exact tax settings.
Inventory levels are synchronized
In Dynamics 365 Business Central, you can use any or all of the available locations.
Shopify allows you to update inventory levels across various locations.
Import orders from Shopify
You can choose to create customers in Dynamics 365 Business Central or manage them in Shopify during the import.
Include orders placed through other channels, such as Shopify POS or Amazon.
Costs of delivery, gift cards, tips, shipping and payment options, transactions, and the possibility of fraud are all factors to consider.
Shopify Payments will provide you with details about your payout.
Fulfillment information can be tracked easily
You can write item tracking data from Dynamics 365 Business Central into Shopify if you want to.
Microsoft has teamed with Scapta, a Business Central ISV, to purchase their feature-rich, market-tested Shopify connector and integrate it straight into Dynamics 365 Business Central. This strategy enables Microsoft to provide greater value to their customers who require global commerce capabilities.
Use the Shopify integration to your advantage now
More connected data insights can help you reinvent your customers' shopping experience while improving your business operations and financial management. Provide your employees with more automated commerce workflows so they can concentrate on more strategic work and customer outcomes. You receive the flexibility, control, and tracking needed to fuel growth by integrating Shopify and Dynamics 365 Business Central. The Shopify connector is available in the Dynamics 365 Business Central online version.On-premises versions do not have this feature. We anticipate that this feature will be offered as an add-on in all countries that have Dynamics 365 Business Central. For new customers, the extension will be pre-configured. Existing customers can download and install the extension from Microsoft AppSource or the Shopify app store. For more information on the Shopify connector, drop us a line.