Building Business Resilience: Shaping the Present and the Future with Microsoft Dynamics 365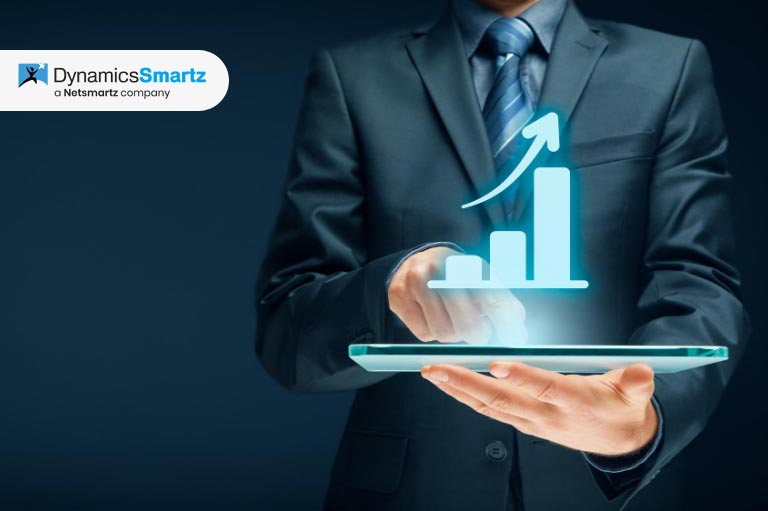 The spread of COVID-19 was one of the most unpredictable incidents that has ever happened. Causing business disruption to all industries, organizations demand rapid internal changes to the operational practices, extending reach to the customers. However, the need to adapt to the crisis while ensuring business continuity has made the Microsoft Business Applications teams to upgrade the response with technology.
57 percent of the CEOs have reported vulnerability due to the outmoded business continuity strategies. This has made the business enthusiasts look forward to the planning that can help reboot the businesses, especially communication with the teams & customers, as well as real-time insights on planning against business challenges. Also, such an arrangement could help businesses in shaping resilience against unpredictable circumstances.
Now let us quickly jump to the idea of how Microsoft Dynamics 365 could help industries stay aligned against any unwanted challenges.
Establishing Continuous Connection with Customers
If there is anything that can help business progress while sustaining customer relationships, it is by utilizing the right technology. For instance, working with Microsoft Dynamics Solutions helps the industry extend its ability to respond to customers within a time committed environment. Also, such an arrangement makes it easier for the industry to scale your business while reducing expenses on taking it forward.
Since the present situation demands a rapid shift of processes, Microsoft Dynamics 365 can help design a smooth movement of industry-specific operations. Either it is dynamic requirements related to digital selling or customer service for industry products, Dynamics technology can help build a stronger foundation for added resilience.
Also, considering the need for improved business continuity planning, the Microsoft Gold Partner Service Providers have begun to prepare them to meet the needs of the "Buy Online" solutions, while improving efficiency on contactless operations for the industry.
Need for Real-time Service Response
According to a recent Harvard Business Review from 2020, an average business firm was analyzed from March 11 to March 26 in which their score for customer calls was listed as twice as difficult than a typical percentage of 10.
Also, many companies reported the figures to escalate up to 68 percent for the customer queries making clear notice for lack of agility. Such circumstances occurred due to the difficulty that organizations faced with hiring new customer service agents during the pandemic, who would have been able toreach out quickly to the customer needs.
However, the only thing that can fill the gap between customers and services is using technology to improve the connection. For instance, companies that lack support agents may simply switch to customer and field service applications that can deliver all-time connectivity options. Also, the virtual agents can be personalized to respond to the common form of query requests making it convenient for customers to reach the solution.
Aside from this, technology such as AI and IoT can be integrated into the systems to detect any anomalies without directly interacting with the customers. Such an arrangement could also help in meeting the demand for contactless operations, which surged by 20 percent due to crisis.
Digital Sales: Engagement and Retention
The spread of COVID-19 has pushed many B2B organizations towards digital sales. This has happened due to the decreased ability of interactions with customers and reduced scope of product visualization. In a report shared by Business2Community, 25 percent of B2B Sales representatives have said that the inability to meet customers has added to the struggles they face with the sales.
For this reason, many B2B firms have started developing their virtual sales model that can help improve engagement with the customers. Also, this has made clear that improving business value for the customers is extremely important as a part of developing a secure and seamless buying experience.
Moreover, the need to sell products digitally has even pushed brands to extend reach with video demonstrations for products along with 3D models of the solutions. Nevertheless, such an arrangement has not only helped empower the existing sales model but was more of crucial business needs that can help counter the pandemic.
Business Continuity: Preventing Uncertainties
One of the other significant challenges thatretail companies are facing with their business is the added unpredictability to customer demands. On the other hand, transportation restrictions and disruptions made to the supply chain have reduced scope for innovation meeting such needs. This has made most merchants get skeptical about taking their business forward.
Thanks to the adaptive integrations available with tools like Microsoft Dynamics 365 Business Central which allow quick integrations to drive insights for any changes. Moreover, access to the trends and unique demands can help customers gain confidence in the service which ultimately adds to the business.
Weaving Business and Customer Together
When it comes to business success, it is always seamless customer service and business resilience that helps an organization. Migrating to advanced business solutions such as Dynamics 365 Business Central Update could help reduce the volatility of any uncertain situations. Also, such decisions could assist in improving rapidity in the response creating a more connected environment.
All in all, Dynamics 365 has everything necessary to keep the customer and business together. From remote service requirements to unique needs, solutions like Microsoft Dynamics 365 Customer Service always keep business close to the customer.
Aside from this, tools like Microsoft Dynamics 365 Sales can be integrated with the system to aim at digital sales while Microsoft Dynamics 365 Customer Insights can be used to fetch essential insights that create a meaningful journey for the buyers.
Need help exploring the Microsoft Dynamics 365 solutions? Let the experts at DynamicsSmartz help you find the perfect solution that satisfies your customer and business needs.
Schedule a call for a quick tour of Microsoft Dynamics Capabilities.