3 Things To Know Before Starting A Project On Microsoft Dynamics 365 Business Central: Introduction To Power BI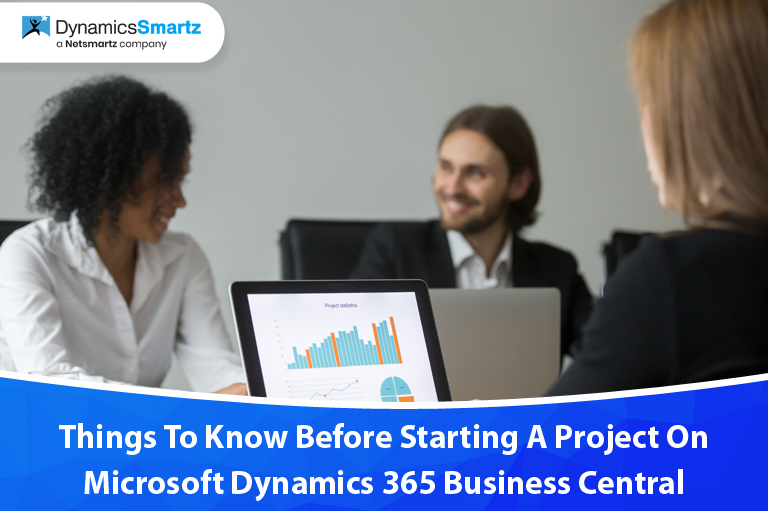 When it comes to Microsoft Dynamics Technology and the power platform, Team Microsoft always had the best to offer. Whether we consider the Power BI or Power Apps offered under the label, it all has proven to be the most innovative solution for Dynamics 365 communities with a simple and easy to use interface.
If you are not familiar with the Microsoft Dynamics tools, it is necessary to have all the insights that make it easy to work on Power BI and Dynamics 365 Business Central. Therefore, we bring you the 3 things which are essential to understand when you are working on a project that needs a combination of Power BI tools with Dynamics 365 Business Central. Let's begin.
Collaborating Microsoft Dynamics 365 Business Central with Power BI
Anywhere Data Access Using An Internet Connection
If you are not familiar with Power BI and working with it for the first time with Microsoft Dynamics 365 Business Central, make sure you know Business Central in the Cloud, unlike SQL server, is different from an on-premise database. This allows you to have access to the database from anywhere using the internet. It does require you to stick with an on-site server that demands direct access. Also, it does not require you to install a gateway on the server workspace for schedule refreshes.
Working on Business Central for the first time? Make sure you know everything essential which must be kept in mind before making a switch to Dynamics 365 Business Central. Have a quick read.
Web Service Does Not Give Access To All Data You Need Unless Permitted
The next thing that you need to understand while working on Dynamics 365 Business Central is that Power BI only has access to the data that has exposure to web services. This not only helps you to ensure the safety of important information but also helps to add custom fields and tables within Business Central.
Also, these customization options allow you to keep the information stored in custom fields and tables unexposed to web services associated with the system unless you allow access.
Customer Queries on Dynamics 365 Business Central Can Be Used For Easy Data Access
If you need to make the most of your Power BI project, it would require making changes to the Dynamics 365 Business Central environment.
The first thing that you can do is create custom tables and then allow access to each one of them. Further, you can bring the data to Power BI once you are done merging the data to the system. This will require you to refresh the reports each time.
But if you need to save some time, Dynamics 365 Business Central allows you to do so. You can simply create custom queries before exposing them to web services. The custom query that you create in Business Central works by pushing all the information to the cloud, and not the local query engine.
This custom query path also allows you to save on time and resources. In case you are working with an experienced Dynamics 365 user, it will help you know how easy it is to work on custom queries rather than custom tables. In other words, it does not require you to work with any expert developers since you can create and maintain the queries on your own.
On top of this, if you are using Power BI with Business Central, it gives you a user-friendly experience as you can write a query in Business Central and call on the same using Power BI to create visuals. Also, it does not require you to work on any transformations in Power BI, once you have done it in Business Central. This avoids redundancy and gives you more promising results with reduced consumption on time.
Are you an already existing Dynamics 365 user who needs help adapting to Power BI features or you are planning to migrate to Dynamics 365 Business Central? Let our experts at DynamicsSmartz help you get over your queries and make the most out of your collaboration with Power BI and Dynamics 365 Business Central features. Call for a quick consultation today!