4 Things Which You Must Know Before Making A Switch to Dynamics 365 Business Central?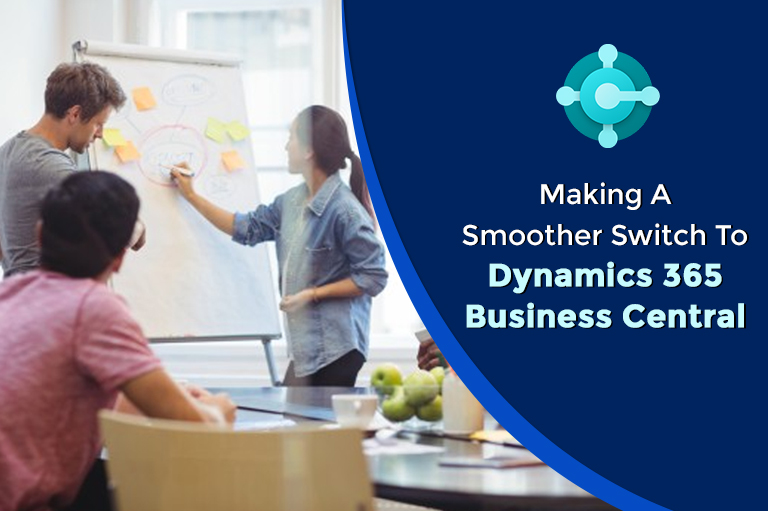 Are you planning to upgrade your existing business solution to a more advanced and integrated business solution with Microsoft Dynamics 365 Business Central? Of course, there is better option than Business Central when you need to streamline your business processes in order to increase accuracy with decision making. It comes as a complete package for those who need a comprehensive solution for business needs.
But, are you familiar with the basics to keep in mind when planning to make a switch on your existing solution with Dynamics 365 Business Central ? If not, here we bring you a list of 4 important things that you should keep in mind when planning the switch to Business Central.
1. Moving To The Cloud
One factor that may make business enthusiasts shy away from switching to Dynamics 365 Business Central is because of the belief that it requires migration to the cloud. However, that is not necessary. You can use Dynamics 365 Business Central as an On-Premise solution with an enhancement plan and perpetual licenses.
But that doesn't mean you cannot use it on the cloud as you can even switch to a SaaS version for public cloud deployment on Azure. Moreover, users can also choose between the Cloud or On-Premise solution with a monthly license subscription.
2. Taking NAV Customizations On Business Central
In case, you have customizations made to your On-Premise Dynamics NAV solution, moving to Business Central as an On-Premise solution, could help you take your customizations with you. However, if you are planning to switch to the Cloud, you may need to reconsider your functionality requirements to get those customizations on SaaS with AL extensions that must be compatible with the SaaS platform itself.
3. Incentives on Migration From NAV to Business Central
Using Business Central works on a named user basis and if you are using Dynamics NAV with an existing enhancement plan, Microsoft offers 3 named users on Business Central at the place of every 1 concurrent user on NAV. This does not require you to spend extra money on an enhancement plan. Also, the existing Microsoft customers can switch to Dynamics 365 Business Central cloud version with a 70 percent discount with an existing enhancement plan. Further, the discount may reduce to 40 percent in case the plane expires. However, both these offers are valid until June 30, 2021, and 12 months post CSP license, whichever is the later date. Also, qualifying for these discount options require a license with an active enhancement plan started back before October 1, 2018.
4. Support on Dynamics NAV (2013-2018)
For users who are concerned about the older version of Dynamics NAV such as NAV 2013 to NAV 2018, we can help them upgrade their license to any version upto 2018 along with migration support on Business Central.
If you are having these concerns with your existing Microsoft Dynamics NAV solution, team DynamicsSmartz can help you find the best solution to your queries whether you need a license upgrade or switch to Dynamics 365 Business Central through an enhancement plan.
Feel free to reach our team for a quick consultation today!