What is the End of Life for Dynamics SL?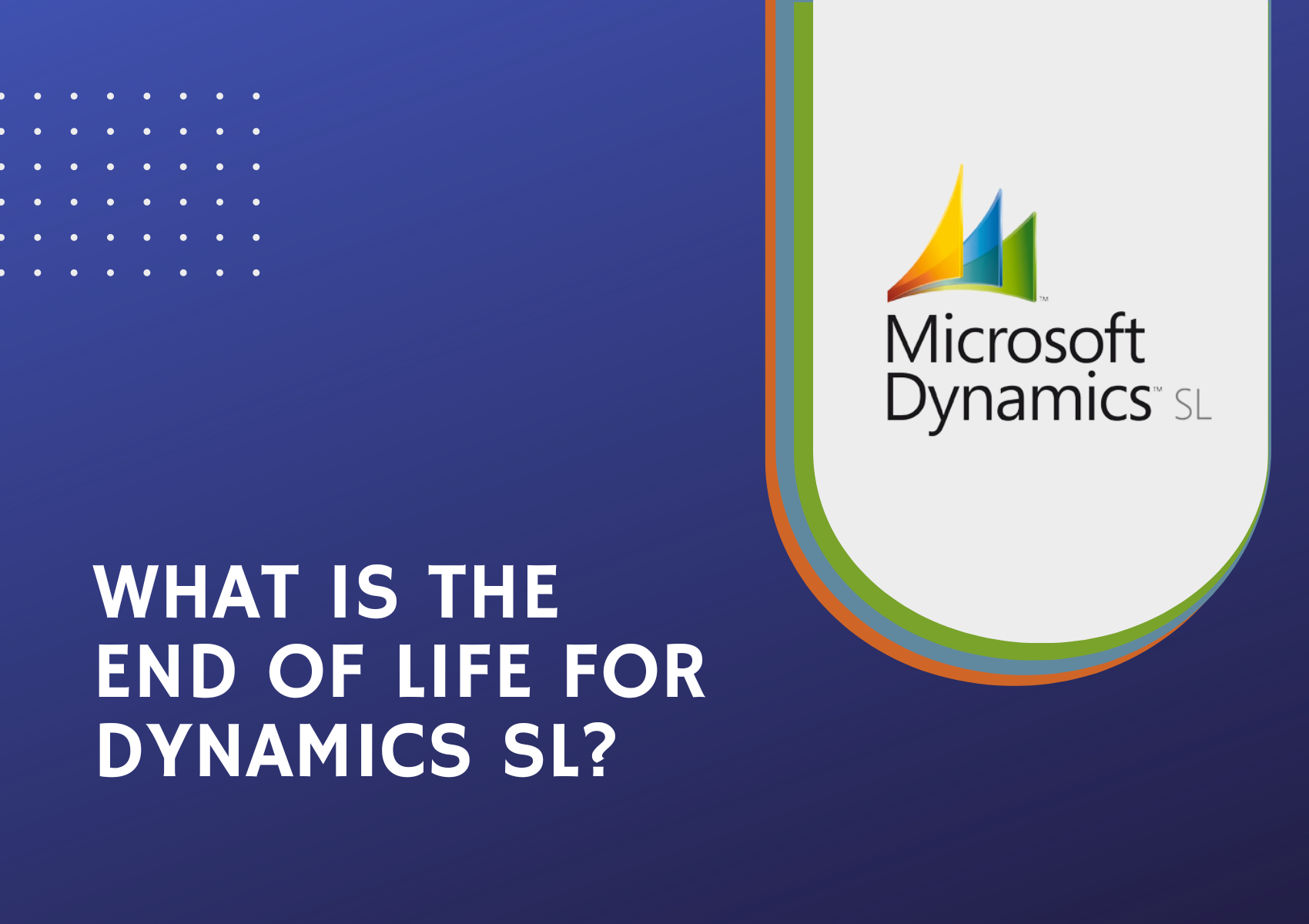 For 20 years, project-based businesses like professional services, financial services, distribution, and construction have relied on Dynamics SL as the best Enterprise Resource Planning(ERP) solution.
Business owners should always stay up-to-date with technology changes in order to stay competitive in the market. These transformations and changes happen from time to time, to keep businesses running smoothly.
Despite Dynamics SL's successful journey for its users, the discontinuation of upgrades is the major reason for switching to Business Central.
Journey of Dynamics Solomon (SL)
Microsoft Dynamics SL was explicitly developed for project-driven small and medium-sized businesses. It offers manufacturing, field services, supply chain management, analytics, and electronic commerce support. It also supports project management, finance, project accounting, and manufacturing.
Dynamics SL has provided the tools to view and handle data and empowers employees, managers, customers, and vendors by enabling them to manage accounts and requests more effectively.
Businesses driven by projects, services, or distribution have access to management and accounting capability through Dynamics SL's project-based system.
Microsoft Dynamics SL 2018 is the last significant upgrade to the program before Microsoft no longer supports it. However, it has increased the deadline for discontinuing support for Dynamics SL by six months, from July 2023 to January 2024.
Product manager Jeff Suwyn informed the audience at the Community Summit North America 2022 event that although mainstream support would last a little longer than anticipated, the expiration date for extended support of Second Life would remain July 11, 2028.
Move from Dynamics SL to a Cloud-based ERP
With the discontinuation of upgrades, Dynamics SL users are led to believe that it is finally time to switch ERPs. The truth is that none of the other Microsoft Dynamics ERP packages, including Dynamics GP, Dynamics NAV, and Dynamics AX, now offer the same out-of-the-box capability for project-based businesses as Solomon has for many years. The Dynamics suite of products from Microsoft has a home for each of its ERP systems, and SL is no different.
Cloud-based business management systems like Microsoft Dynamics Business Central are becoming increasingly popular among businesses. Though it may be difficult for users to accept at first, it is time for businesses to make the switch to these systems in order to stay ahead of the competition.
Dynamics SL: Upgrade or Migrate?
You can migrate to a new solution: A full implementation or a direct upgrade.
Upgrade
If you upgrade from Dynamics SL, all your existing data, reports, and customizations will automatically move to Business Central. This procedure may also need to convert existing code, modify accounts, or use extensions and overlays to make old approaches compatible with the new system. But before you decide on migration, you must update Dynamics SL 2018.
Full implementation
If you go with the implementation, all your existing data will be extracted from the on-premise system, and you will have an option of which data, reports, and customizations you want with the new ERP system.
What Dynamics SL Users Need?
It's amazing how many people rely on Dynamics SL. However, you can gain more by switching to a cutting-edge cloud-based business management solution like Microsoft Dynamics Business Central.
Microsoft Dynamics Business Central is the next generation of Microsoft ERP for small and medium-sized organizations. It is a cloud-based company management system, offering advantages of the complete Microsoft platform, including connection, mobility, scalability, and flexibility. The availability of tools and solutions is terrific news for the Dynamics SL community.
Here are the significant benefits of Microsoft Dynamics Business Central
Organizations can get total visibility into everything that occurs within the business by moving away from Dynamics SL and onto the cloud. It enables you to employ real-time insights to create successful outcomes.
A single technology stack can handle all project management, time tracking, and accounting functions. Users can track profitability, manage resources, and adjust deadlines in addition to being able to access and share information from any location.
Dynamics Business Central provides dynamic visual reporting dashboards that enable you to quickly understand your business at a glance and then drill down into particular areas for further information.
Users of Dynamics SL must make additional hardware and software purchases and employ Remote Desktop Services to access the system remotely.
Conclusion
While we have rounded up the all things you need to know about the Dynamics SL update in this blog, there's much more to explore. Now is an excellent time to upgrade to Business Central's most recent edition if you're still using Dynamics SL. If you want to learn more about the upgrade and implementation or need a guided tour of Business Central, drop us a line.